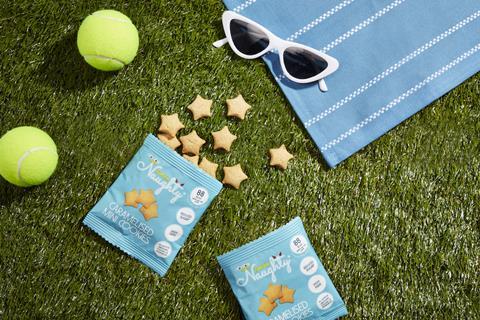 Toaster waffles, an avocado & lime cheesecake, and an indulgent vegan chocolate cake are among the latest items making waves in the world of bakery this month.
Biscuits have also made and appearance with healthier cookies and a new flavour in the McVitie's Club range.
Here, we take a closer look at the latest launches: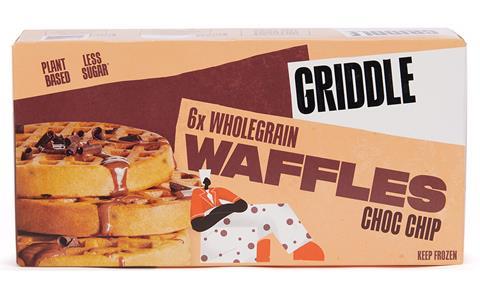 Plant-based toaster waffles
Plant-based specialist Griddle is to launch a trio of frozen toaster waffles into national retail over the coming months. The three-strong Wholegrain Waffles range will be available in Original, Blueberry and Chocolate Chip flavours.
Dubbed by the brand as the UK's "first and only vegan waffle", the product is ready to eat in less than two minutes and claims to contain 40% less sugar than the average equivalent.
The NPD will roll out in 200 Morrisons stores from this week in Original and Chocolate Chip variants (rsp: £2.50/200g pack of six). All three skus will be available from Ocado on 14 March (rsp: £2.99). A listing for the full range has also been confirmed with Whole Foods as well as a host of independents via distributors including CLF, SUMA and Stratford Fine Foods.
The activity comes after Griddle, which was launched to market in 2019 by ex Vita Coco and Pip & Nut employees Sophie McGregor and Ella Harland, closed a £400K seed funding round following its pivot into frozen plant-based bakery. The money will be used to support the brand's expansion in the UK.
"In the US, the market for toaster waffles is worth over $2.6bn, yet here in the UK there is a limited range of highly processed, ambient products which are poor quality and have a short shelf life," Harland said. "We believe that with the help of our retailer partners, we can bring something truly innovative to this market. The launch is also a key next step towards achieving our overall aim; to become the household frozen bakery brand."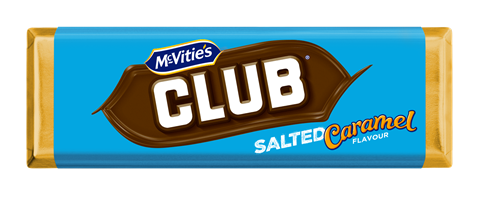 Club Salted Caramel
Pladis has introduced a new limited-edition 'swavoury' flavour to its McVitie's Club biscuit range.
Salted Caramel joins the existing Mint and Orange variants and marks the brand's first new flavour in more than ten years. Available until the beginning of April, the NPD features Club's 'signature chunky milk chocolate' and is available in packs of seven or eight individually wrapped bars (rsp: £1-£1.70).
"Over the past couple of years, sales of Chocolate Biscuit Bars have boomed 11.5% [Nielsen Connect Express – 52 w/e 25.12.21] with more Brits rediscovering the pleasure of tucking into a sweet treat alongside a cuppa," said David Titman, McVitie's marketing director at Pladis UK&I. "For longstanding fans of McVitie's Club, we know this launch will cause a stir."
Club Salted Caramel is available in Asda, Tesco, Morrisons, Sainsbury's, Co-op, and through discounters, wholesalers, and the convenience channel.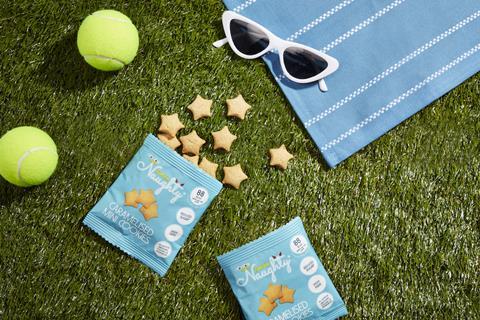 Not Too Naughty Cookies
British bakery Nibnibs has secured its first retail listing for its Not Too Naughty Cookies. The biscuits have gone on sale in Booths (rsp: £1 for a five-pack). Containing fewer than 90 calories per pack, the cookies are said to be high in fibre and contain a third less sugar than the brand's traditional cookies. The snack is also set launch in the USA and Taiwan in February and March this year.
Founders Susan and Darren Everitt started Nibnibs in their kitchen in 2009 supplying local farm shops and eventually international airlines including, United Airlines, Virgin Australia, British Airways, Emirates, and Delta. During the pandemic they were forced to switch their focus to retail.
"Our goal is to produce a healthier biscuit alternative, that tastes like a traditional biscuit treat, using natural flavours and ingredients," Susan said.
"We're excited to expand our retail offering, starting at Booths. Entering the in-store retail market has allowed us to reach new customers and increase our expansion plans across the UK. We hope to continue this throughout the year and grow even further."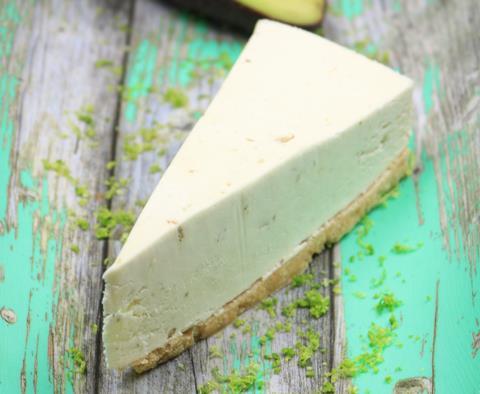 Gluten-free cheesecake and brownies
Funnybones Foodservice has unveiled a duo of new gluten-free desserts.
The 'silky smooth' Avocado & Lime Cheesecake features a crunchy biscuit base and is pre-portioned into 12 slices, while Brownie Obsession is a vegan chocolate treat, described as 'moist and rich and generously topped with chocolate sauce' and sold in a pack of 20 portions.
Both frozen desserts need thawing before serving, although the Brownie Obsession can be served warm.
"This pair of sweet treats are the latest offerings in our range of desserts from the Caribbean and America, bringing our collection right up to date with contemporary flavours and expert recipe management for specialist diets," said Tom Styman-Heighton, development chef at Funnybones Foodservice.