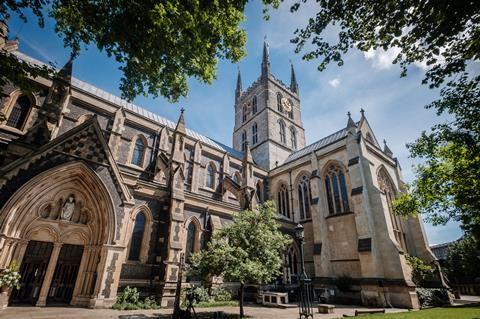 London bakery Bread Ahead is to take up a six-month residency at Southwark Cathedral Café.
Located a short walk from Borough Market where the first Bread Ahead was opened by founder Matthew Jones in 2013, the cathedral will host the bakery until February.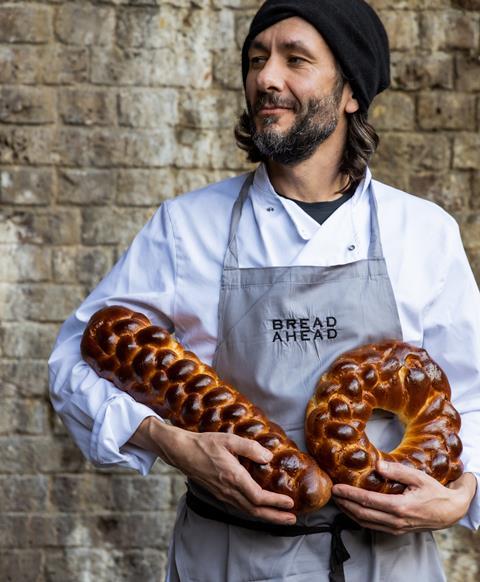 It will be open daily from 8:30am to 6:00pm serving breakfast and lunch, with a seasonal menu designed to highlight the best of British produce. A bulk of the ingredients will be sourced from Borough Market business owners and traders.
A selection of traditional breakfast dishes all made fresh on site will include the Bread Ahead bacon sandwich and poached eggs & smashed avocado on sourdough among other plates. Freshly baked patisserie, including Bread Ahead's signature doughnuts and cinnamon buns, will feature in the late morning, while salads, soups, and light sandwiches are added to the menu for lunch.
The new site can seat up to 60 guests in the dining room and a further 60 in the courtyard.
"We're absolutely delighted to be opening up a new space at the Southwark Cathedral, just a stone's throw from our beloved Borough Market. The residency will see us showcase all your Bread Ahead favourites alongside a list of new menu items," said Jones.
The business was initially set up as a wholesale bakery and retail outlet but has since expanded to include restaurants and cafes as well as the Bread Ahead bakery school. It currently has five sites in the capital, including ones in Hampstead and Wembley. The latter is an 11,000 sq ft site which opened in late 2019 and features a rotisserie and pizza restaurant, all-day dining café and bakery school. The site also has a specially developed bakery to house its wholesale bread production.