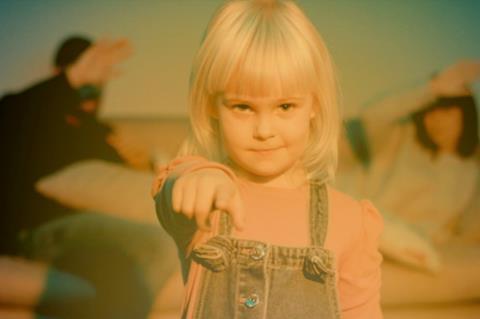 Bolton-based Carrs Pasties has launched a Halloween campaign inspired by the horror flick Poltergeist.
The advertising campaign, which is now live, promotes its pasty delivery and click & collect services.
It begins with a family sat in their living room in front of the TV with both parents asleep. The little girl, lit up by the light from the TV screen, sees something that leads her to utter the famous phrase from Poltergeist: 'They're here'. It is revealed that she has spotted the Carrs Pasties delivery van pulling up outside the house.
The campaign, which is running across the Carrs Pasties website and social media channels, is the first activity to be delivered by Bolton-based creative agency Absolute, who were brought on board to help Carrs Pasties grow its brand awareness.
"Halloween, like a lot of things this year, will be a little different. Trick or treating might be off the cards, but we can still make it an occasion for families to celebrate. Our delivery and click & collect services mean we can provide the perfect food for the occasion," said Joe Carr, director of Carrs Pasties.
The pasty company hopes to expand nationally, with a branch in every city by 2025.
Carrs Pasties is now run by third generation brothers Matt, Liam and Joe Carr. The menu features pasties, sausage rolls, sandwiches, cakes and vegan options. There are currently three stores in Bolton and more than 100 trade partners across the north West.
Further activity is due to launch later this year, including a new brand campaign.