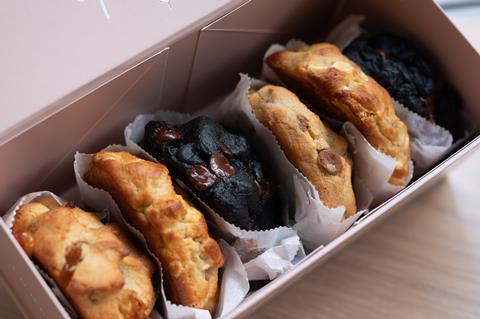 Cookie shop Crème London has unveiled a nationwide delivery service.
The nationwide 'deliver-to-your door' service offers a bespoke box of artisan cookies. Available from 17 August, the cookies contain Belgian chocolate and French butter.
Consumers can mix and match four flavours, including chocolate cookie dough with dark chocolate chips; classic cookie dough with milk chocolate chips; miso cookie dough with white chocolate chips and banana cookie dough with dark chocolate chips.
At 150g each, the cookies are available in a box of six for an rsp of £22 or 12 for £40.
They will be freshly prepared and baked each morning at the shop in Soho, London, from where the boxes are to be delivered straight to consumers' doors.
The cookies are gift-packaged to help them retain their freshness and signature gooey texture, said the firm.
When Michelin-trained executive chef Jeremy Coste discovered giant chocolate chip cookies during a visit to the US, he spent two years developing the recipes. The large American baked goods inspired the brand's 'chunky and crisp exterior shell and molten centre filling'.
Crème London is a dessert shop specialising in giant cookies, soft-serve ice cream and coffee.