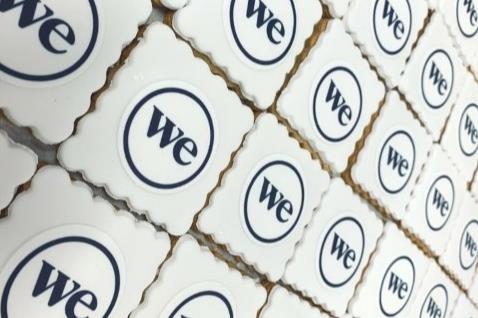 Cake specialist My Baker has launched a corporate delivery service providing a range of baked options for workforce catering and business meetings.
The offering is available through a dedicated page on the My Baker website, with options from the range including Apple Coffee Cupcakes, Banana Pecan Loaves, Pumpkin Muffins, Vegan Pistachio Blondies, and Leek Olive & Mushroom tarts.
The corporate service, provided by a network of 200 artisanal bakers, also includes bespoke bakery designs featuring specific brands or themes, with large scale, multi-site orders available. The company recently provided 4,300 cookies via same-day delivery to all 50 WeWork sites across the UK and Republic of Ireland for Mental Health Awareness Day.
Mark Sinjakli, who runs My Baker with wife Mel, drew inspiration from his business background working in the City when designing the service.
"I can vividly remember some lovely examples of 'meeting food,' but also being disappointed by the lack of consideration for the practicalities of 'eating whilst meeting', he said. "Meeting food should be delicious with a wow factor, yet straightforward, risk-free with no spillages, and mostly hand-sized treats capable of being eaten without cutlery."
Products from the corporate range, which also target staff or client gifting, are available to order online as individual items or as part of breakfast or meeting spreads, and delivery times can be specified.