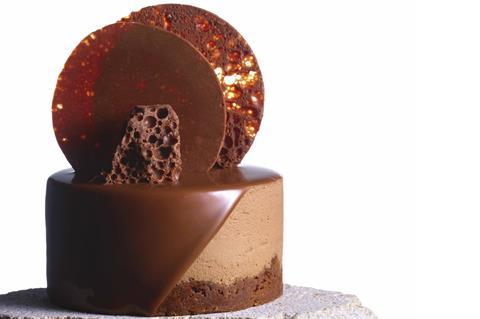 Bakery ingredients boffins have been extra busy lately judging by the wave of envelope-pushing products hitting the market.
From extra bright white chocolate to non-sticky doughnut glaze, here are some of the recently launched ingredients with an onus on innovation: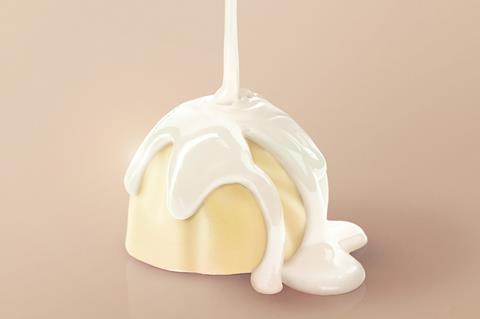 Bright White Chocolate, Cargill
Cargill's new Bright White chocolate is designed to catch the eye of the consumer, with 'patented, proprietary' processes used lighten and maintain the colour profile.
According to the manufacturer's own tests, 92% of consumers rated Bright White as noticeably whiter than the white chocolate currently on the market.
"Nearly 20% of consumers state that the visual appeal of a product is the key factor influencing their purchase decision," said Cathrin Simon, Cargill's marketing manager for chocolate. "This reality gives new meaning to the saying that we 'eat with our eyes'."
The product, which according to the manufacturer is balanced with a subtle vanilla flavour, is suitable for enrobing and decorating, and will be available in solid, liquid and easy-melt formats.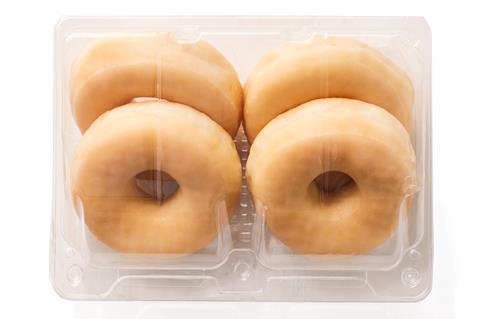 Non-Sticky Doughnut Glaze, Dawn Foods
Dawn Foods is claiming a bakery industry first with its development of a 'non-sticky' doughnut glaze.
The freeze/thaw stable product is designed to allow bakery manufacturers to supply longer shelf-life doughnuts that 'do not end up in a sticky mess' inside shelf-ready packaging, the manufacturer said.
The Non-Sticky Donut Glaze uses a patent-pending propriety formulation that prevents the migration of moisture from the product to the doughnut, according to Dawn. It is applied at manufacturing stage to add a 'sheer and wrinkle-free' glaze to either ambient or frozen doughnuts, the manufacturer added.
Dawn also claims that the glaze remains stable and non-sticky for up to five days in packaging, and that the product is titanium dioxide free, vegan suitable and free from fat and food colours.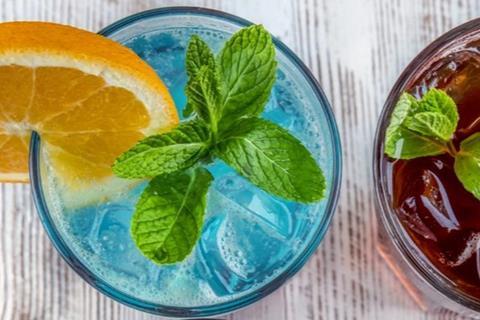 PureCircle NSF-13, Ingredion
The Ingredion-owned PureCircle brand has launched NSF-13, a sweetener for a range of applications including bakery.
The ingredient, classified as a 'flavour preparation', contains sugar-like steviol glycosides, including Reb M, and targets flavour tonalities including 'brown notes' while reducing potential bitterness, according to the manufacturer.
"This new addition is our highest performing natural flavour modifier when we compare the typical attributes required to round off sweetness quality, reduce linger, bring out zesty notes and enhance brown notes across a wide range of food and beverage categories," said Sue Bancroft, Ingredion category lead.
"Produced through PureCircle's most advanced technologies, NSF-13 carries a consumer-preferred 'natural flavour' label and is organic suitable," Bancroft added.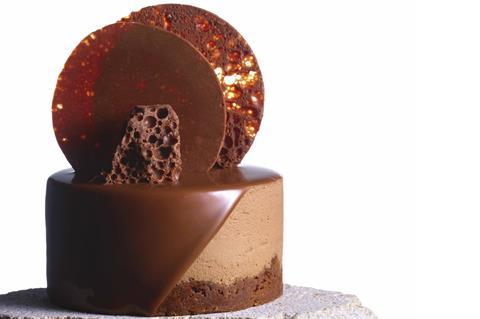 Belcolade Selection M Plant-based Cacao-Trace, Puratos
Puratos-owned chocolate specialist Belcolade claims to have 'solved the puzzle' of milk-alike plant-based chocolate with its Selection M Plant-based Cacao-Trace.
The innovation is designed to offer a taste profile and mouthfeel similar to milk chocolate while being both dairy-free and nut-free, according to the manufacturer. The product, which is made at the Belcolade factory in Erembodegem, Belgium, is suitable for mousses, ganaches, coating and dipping.
"Until now, there was a very clear gap in the plant-based chocolate market," said Youri Dumont, SBU chocolate director at Puratos. "We know the chocolate sector is still driven by many millions of milk chocolate lovers, whose expectations weren't being adequately met when they looked for plant-based alternatives.
"This new product is really about indulging these milk chocolate fans with a really attractive plant-based option," Dumont added.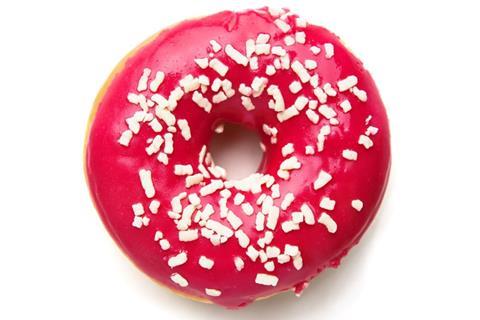 Cambya, BT Sweet
Food tech start-up BT Sweet has unveiled Cambya, a plant-based sugar substitute designed for multiple food applications.
With a proprietary formula based on soluble fibres, monk fruit and botanicals, the product is intended as a one-to-one equivalent to sugar both in body and taste without the need for masking agents.
Cambya is the result of a three-year R&D campaign of mixing and matching a broad range of fibres, natural sweeteners and botanicals, according to BT Sweet. The team also explored different development techniques to achieve high solubility and blending capacity for integration into food with minimal processing, the manufacturer added.
"Our goal is to bridge the gap between consumers' desire for indulgence and the drive to curb sugar intake," said Yoav Gaon, CEO and business development manager of BT Sweet. "This solution also helps food and beverage makers reformulate their products, clean up labels, and remove undesirable 'high sugar' warnings currently mandated in numerous countries."