Alana Spencer, founder of Wales-based bakery Ridiculously Rich by Alana, is gearing up to open a seafront dessert bar of the same name at the end of the month.
Helen Gilbert catches up with Spencer, who won the 2016 series of the BBC's The Apprentice, below.
Congratulations on the new venture. How did it come about?
There was an award-winning fish restaurant on the seafront in Aberystwyth that I'd always dreamed of turning into a dessert bar so when the owners got in touch to see if I'd like to take over the premises I said yes. It's an idyllic spot – you can see the harbour and boats on one side, the castle on the other and look straight out to sea. The building was previously an old toilet block and has been transformed into something quite amazing.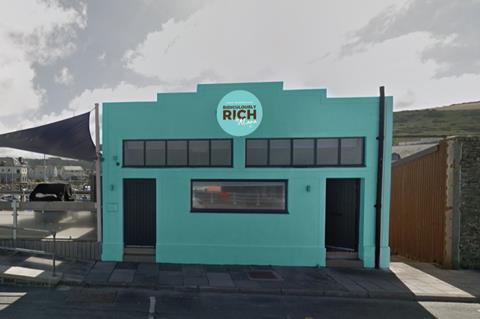 What's on the menu?
Ridiculously Rich desserts, cheesecakes, Japanese pancakes with maple syrup, miso butter and icing sugar, scoopable cookie dough pimped with different ingredients, freakshakes, croissants, and sausage rolls. We're still working on the price list.
We've also perfected the crab sandwich to reflect being by the sea and we'll produce skin-on fries with shaved truffles and parmesan. Think super indulgent, super luxurious. If you came on holiday you would want to make a beeline for us at least once.
Did you have any reservations about opening a second site during a pandemic?
It's probably the craziest thing but I couldn't let the opportunity go. A lot of people drive here, park up and sit in their cars looking out at the sea.
We've put a hole in the front of the building which we've turned into a serving hatch for takeaways. The outside decking area seats about 40 and we could have a Covid-safe space inside with two tables.
We're a ten minute-drive from the bakery we opened last year. It has a little shop that currently opens two days a week, but we plan to extend that to five and start selling savoury products there, too.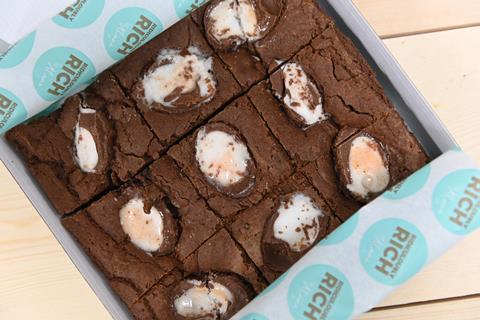 What changes have you made to the business as a result of Covid-19?
We've gone from outsourcing production to producing everything ourselves. At the beginning of lockdown, it was just me and my partner, Bart Thomas, in the bakery from 7am to midnight just to get retail orders out as we furloughed our team.
The wholesale part of our business took a huge hit – we were supplying a few hundred stores – now we have about 30 still buying from us. Locally we have such an amazing group of supporters so we're focussing on what is working and that's local pick-up and deliveries.
What was it like working with Lord Sugar?
I was able to focus on what I am good at on the creative side. He is so on top of margins and just sees everything so black and white. He's not interested in the details; he's just interested in the numbers. It's taught me to be a better evaluator, massively bring in the numbers and look over things before jumping into them. I bought back the shares from Lord Sugar last September. Within a few weeks we had opened our own bakery in Aberystwyth.
It was a daunting time because I'd had a lot of support and guidance from Lord Sugar and I was suddenly on my own.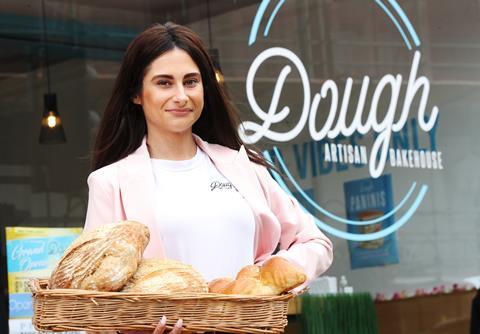 Bakery owner Carina Lepore was hired by Lord Sugar in the 2019 series of The Apprentice. What are your thoughts on this?
I think Lord Sugar could see how good the margins are in a bakery business and wanted another slice of that pie, excuse the pun. We had a lot of success in our first couple of years together. I've met Carina and been to her original bakery. It's great.
Finally, where do you get your creative inspiration from?
Instagram, magazines and we walk along the prom every morning. That's where the recipe discussions happen. In fact, we're using the hashtag #bythesea to differentiate this new part of the business.