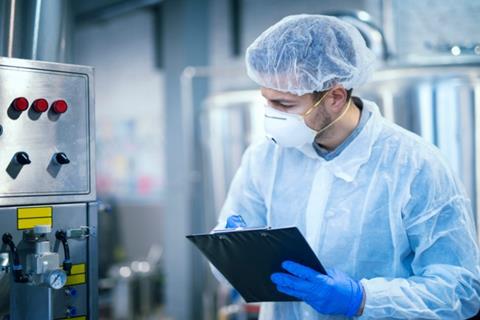 Bakery businesses are rapidly changing their new product development (NPD) cycles in response to new consumer buying habits triggered by Covid-19, new research shows.
The European Bakery Industry Report, commissioned by Tate & Lyle, surveyed 400 senior bakery professionals across Germany, France, Spain and the UK to capture the current challenges and opportunities seen across the bakery industry, alongside the long-term market trends.
Following the onset of the pandemic, it found a fall in demand for bakery products across the convenience retail (40%), wholesale (42%) and fresh bakery (53%) channels, with much larger reductions in the travel (79%) and out-of-home (89%) markets.
The report, which surveyed bakery executives in roles ranging from production and sales to research and development and marketing, also found that a third (37%) of businesses were concentrating on NPD to support business recovery.
Another 36% said they were prioritising product reformulations in line with current trends, in an effort to drive consumer demand.
Almost eight in ten respondents (77%) said they had altered NPD cycles in response to Covid-19 in order to keep up with consumer's changing buying habits.
Grocery retail was the only channel where businesses saw an overall increase in demand for bakery products, with 50% saying demand has grown.
"As with many sectors, bakery has found itself heavily impacted by the rapid onset of the Covid-19 pandemic," said Will Ballantyne, technical manager bakery at Tate & Lyle, Europe. "But we see a positive picture here with the industry adapting and adjusting to remain profitable and boost sales.
"It's encouraging to see bakery businesses working hard to understand consumer demand and putting steps in place to ensure future growth and resilience," Ballantyne added.
Beyond Covid-19, the data revealed a significant trend towards freshly baked products and the growing popularity of speciality breads.
Customers were increasingly looking for enhanced nutritional benefits from baked goods, prioritising a healthy immune system and gut health, the research showed. More than half of businesses (51%) said shoppers were choosing products that offer additional nutritional benefits.
Consumers were also shown to be placing an emphasis on clean label, vegan and plant-based products, and those that are more sustainably sourced.
"It goes without saying that the pandemic has created big challenges for the food and drink industry, but it has also been the catalyst for huge opportunities," said Katya Witham, global food and drink analyst for market research organisation Mintel.
"These are both immediate, with many businesses thriving from agilely adapting to new consumer needs, and in the long-term as the crisis will leave a number of lasting legacies."