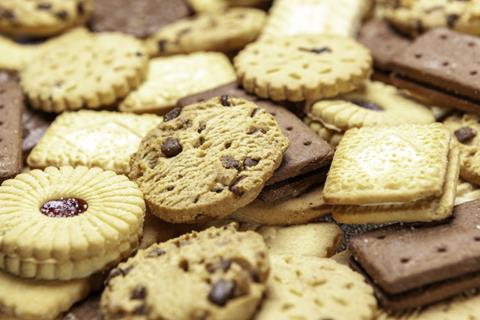 Cakes, biscuits, pizza, and sandwiches are among those in the firing line as the government confirms a ban on high fat, salt, and sugar (HFSS) foods online and before 9pm on TV.
The restrictions, which are due to come into force at the end of 2022, are part of the government's plans to tackle childhood obesity and will mean adverts for HFSS food and drink can only be shown on UK TV and on-demand programmes between 9pm to 5.30am.
In addition, the online ban would affect all forms of paid-for advertising including that on social media, in videos and influencer marketing. Brand-only advertising would be allowed meaning an organisation could advertise or provide sponsorship as a brand so long as it does not include an identifiable HFSS product. Businesses can continue to promote their products or services to other businesses though.
Notably, businesses with fewer than 250 employees are exempt from the rules as the government 'recognises these companies may be some of the hardest hit by the pandemic and rely on online media as the sole way to communicate with their customers'.
The TV and online restrictions could remove up to 7.2 billion calories from children's diets per year in the UK which, over the coming years, could reduce the number of obese children by more than 20,000, according to the Department of Health and Social Care.
Products, including cakes, sweet biscuits, morning goods, pizza, and sandwiches (out of home), will be subject to the restrictions if they are defined as 'less healthy' by receiving a score of 4 or more for food and one or more for drink, using the 2004 to 2005 Nutrient Profiling Model (NPM).
British Baker has contacted several relevant trade bodies for their reaction and will publish them as they become available.