New regulations are on the way that could soon be leaving a bitter taste for advertisers of sweet bakery.
Following a public consultation, the government confirmed in June that legislation will come into force at the end of 2022 to introduce a watershed for television advertisements of foods high in fat, salt and sugar (HFSS). The watershed will apply to TV and UK on-demand programmes from 9pm to 5.30am, meaning HFSS adverts can only be shown during these times. But that's not all – this measure will be accompanied by an online ban on paid-for advertising of HFSS products. (There are certain exemptions – more on which later.)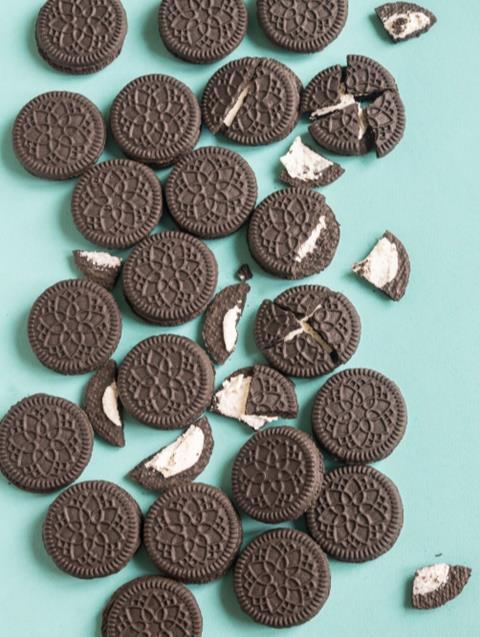 In a separate but linked move, the government is also restricting store promotions of HFSS products by location and volume price. The location restrictions will apply to store entrances, aisle ends and checkouts, as well as their online equivalents (entry pages and landing pages for other food categories, as well as shopping basket or payment pages). Volume price restrictions will prohibit retailers from offering promotions such as 'buy one, get one free' and 'three for two' offers on HFSS products.
The legislation on store promotions was due to come into effect in April 2022 but a six-month delay was agreed in June to allow businesses to adapt, pushing the implementation of the restrictions back to October next year.
In the firing line
So, which bakery products will fall foul of the new rules? The government's blacklist includes cakes, sweet biscuits, morning goods, pizza and sandwiches (out of home). Chocolate and sugar confectionery, pudding and dairy desserts are also in the firing line. Products in these and other HFSS categories will be subject to the restrictions if they are defined as 'less healthy' according to the 2004 to 2005 Nutrient Profiling Model (NPM) developed by the Food Standards Agency.
One essential point, however, is that these measures won't apply across the board: SMEs, defined as businesses with fewer than 250 employees, won't be subject to the advertising watershed or online restrictions, and the ban on store promotions will only be implemented for medium and large retailers, defined as those with 50 or more employees (including symbol group stores).
Also significant is the fact that brand advertising, both online and within the TV watershed, will be permitted provided there are no identifiable HFSS items in the adverts. What's more, businesses can continue to promote their products or services to other businesses online without restrictions, and the legislation will not cover online audio or transactional content.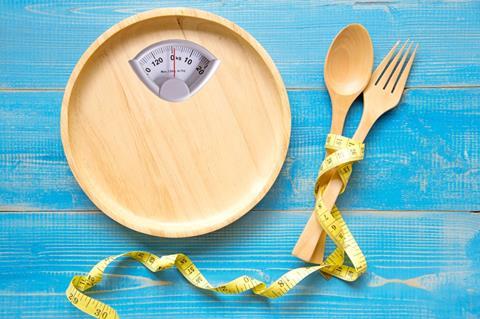 Fighting fat
So, with the broad aspects of the legislation established, you might wonder why all this is happening now. The answer is that it's part of the government's mission to tackle childhood obesity. The Department of Health and Social Care confidently predicts that "these restrictions will help protect children from developing long-term unhealthy eating habits and improve the nation's health". It also reckons the measures could "wipe over seven billion calories from the national diet every year".
So much for health, but what about the impact on business?
In terms of the food industry as a whole, the assessment by data and insights firm IRI makes for some uncomfortable reading: it estimates that 50% of the total HFSS marketing spend (£384m) in the UK will be impacted, which the organisation calculates as being worth £192m to food and drink manufacturers and retailers alike.
Unsurprisingly, given that the burden of the legislation will fall on food manufacturers, retailers and the advertising industry, the wisdom of the government's strategy has been questioned in several quarters.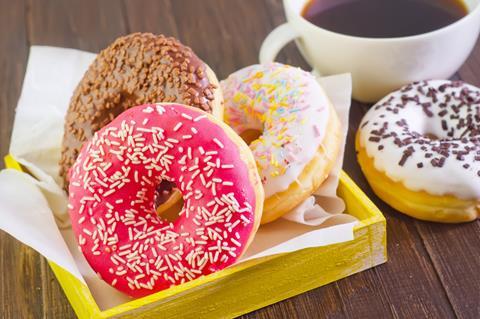 "There will clearly be a monetary impact on advertisers – the government itself has admitted that brands will take a financial hit," says Phil Smith, director general of the Incorporated Society of British Advertisers (ISBA). "Ministers are pursuing a worthy policy imperative of tackling obesity, but at the cost of a significant economic hit to one of the sectors in which our recovery from the pandemic directly depends. Their 'solution' threatens to impact directly on brand revenues, with the inevitable contraction in budgets and jobs that may result," he adds.
"There is a lack of clarity in the proposals and how they will fit with current provisions in the advertising codes"
As Smith points out, the timing of the regulations isn't ideal given the upheaval experienced across the industry as a result of Covid-19. The timeframe for putting the measures in place is also of concern. "ISBA members are extremely concerned that the timing for implementation will be very tight if guidance and clarification are not rapidly forthcoming from government," Smith says. "There are an enormous number of outstanding questions."
Sue Eustace, director of public affairs of the Advertising Association, shares these concerns. "Though the start date of 1 January 2023 seems a long way away, the Health & Care Bill implementing these new rules will need to be agreed in parliament, new co-regulatory arrangements put in place with Ofcom and ASA, and new rules and guidance shared," she says, adding that "all of this takes considerable time to put into practice".
Questions and concerns
As is so often the case, the devil will be in the detail, and Smith of ISBA points out that questions remain about the definition of what counts as an 'identifiable HFSS product' within brand advertising under the new rules. "As judgments are made about individual cases by the regulator, we hope that it will be made clear that the brand exemption is not to be systematically eroded over time," he says.
The existing gaps in the government's plan are making it difficult for brands to plan their response, adds Eustace of the Advertising Association. "There is a lack of clarity in the proposals and how they will fit with current provisions in the advertising codes. Brand advertising is allowed but nobody is yet clear exactly what you can and can't do in your advertising campaign, and there's unlikely to be complete clarity for some time."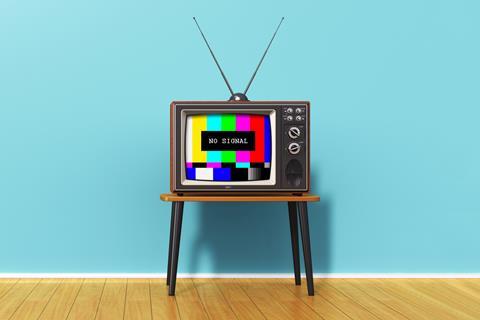 Regardless of the details, brand advertising might not be the 'get out of jail free' card that some hope for, according to Joe Harriman, HFSS strategic consultant at IRI. "Showing products in ads improves performance," he emphasises. "Manufacturers will need to consider how strong their brand assets are if they cannot advertise them."
However, when it comes to strategic response to the legislation, Smith of ISBA observes that some brands have already targeted their adverts away from children, "not least because in the UK we already have some of the strictest rules on advertising to them in the world". He also believes we can expect to see more advertising for non-HFSS products.
"Bakery products that fall outside of the HFSS restrictions will be in a position to take advantage of this available premium in-store space"
In fact, it could be argued that bakery is well placed to fill gaps left by the new regulations, especially those relating to store promotions.
"We estimate 26% of total display space will be left vacant following the HFSS restrictions," says Harriman of IRI. "Bakery products, brands and categories that fall outside of the HFSS restrictions will be in a position to take advantage of this available premium in-store space."
Harriman uses the example of the bread and rolls categories, both of which will not be impacted by HFSS restrictions. "They currently occupy only 3.7% of display space across the market and they lead to strong incremental sales when added to display," he explains. "This will of course differ by brand and retailer, but we would recommend understanding how a non-HFSS impacted product performs in this premium space to identify if there is an opportunity there for the brand category."
Staying connected
Most of the publicity surrounding the planned legislation has centred around the television rules, but the online ban on paid-for advertising of HFSS products is also set to have a significant impact. The channels hit by the restrictions will include aspects of social media and internet videos as well as influencer marketing.
"Some brands won't be able to advertise their products via online display at all, while for some it will be a case of adapting to the new rules in order to maintain an online presence," acknowledges James Davies, public policy manager for the Internet Advertising Bureau (IAB UK), the trade association for online advertising in the UK.
However, in addition to the exemptions for brand advertising and SMEs across the board, the proposed legislation will permit online B2B advertising, as well as adverts on digital audio, digital out of home (DOOH) and brands' owned media, including their social media accounts.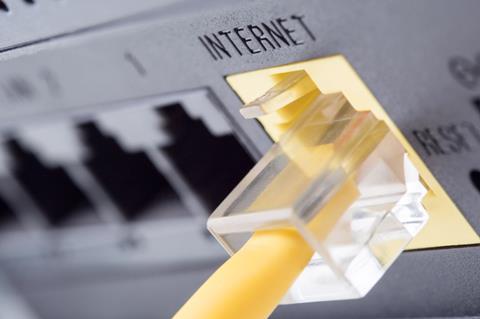 "These caveats mean there are still opportunities for many brands to advertise online if they are willing to adapt their approach, and the business impact, while stark, will not be uniform across the sector," observes Davies.
He believes the brand exemption represents the key opportunity for online advertisers. "In the past, digital has often been utilised as a short-term, performance-driven media, but research shows us that it also performs well when it comes to brand building and driving long-term awareness. Brands should therefore be taking a holistic view of how media channels work together and considering how digital can continue to be central to their plans."
"Expect diversification into different digital channels, more brand advertising, and different products featured in ads as brands seek to maintain a strong online presence"
Davies believes there will be an increase in channel experimentation as well as a switch to brand strategies for advertisers with a core HFSS offering. "For these brands, experimenting with creative and brand-led digital display will be vital," he explains. "There isn't going to be a one-size-fits-all solution, and trialling different approaches is essential.
"Expect diversification into different digital channels, more brand advertising, and different products featured in ads as brands seek to maintain a strong online presence," he adds.
Sweet success
Some in the marketing industry believe the jury is out as to whether the restrictions will impact bakery significantly – and one of them is Mark Dodds, who is chair of the Chartered Institute of Marketing's food, drink and agriculture sector interest group.
"In terms of baked goods, the restrictions on HFSS food advertising could clearly affect the 'sweet' end of the market, which is often seen as a treat, because of the high fat and sugar content, but I'm not fully convinced that the regulations will have a massive effect on the sector," he says. "Consumers will of course continue to treat themselves every now and then."
"The marketing industry will step up to the mark and continue to influence consumer behaviour for the better"
While he concedes that brands in the baked goods sector are likely to reorientate their marketing spend according to the new regulations, Dodds believes that "flexibility in the proposals" will allow room to manoeuvre. "For example, companies in the business-to-business market that are part of the food supply chain but do not target consumers directly will still be allowed to advertise HFSS items."
Dodds is of the firm belief that "creative minds can handle a tough challenge" and new advertising campaigns and tactics will emerge in the months ahead.
Continuing on a positive note, he concludes: "I have no doubts that the marketing industry will step up to the mark and continue to influence consumer behaviour for the better."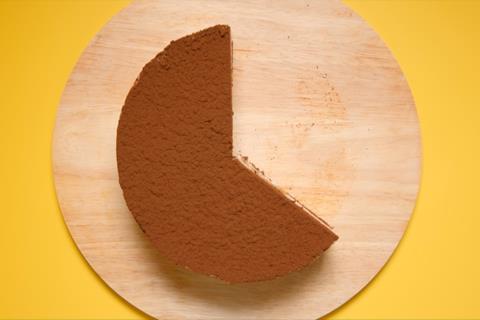 HFSS market breakdown
There's no doubt that TV ads have been key in maximising the appeal of HFSS bakery products in general, but they've also played an important role in building specific brands over the years.
"Advertising can be effective at driving sales for brands," says Carl Carter, marketing strategy & effectiveness director for IRI. "Well executed and optimised advertising spend nudges consumers towards one brand over a competitor in the category, rather than into the category itself.
"So, if you are in the mood for something sweet and in the confectionery aisle, there's plenty of evidence that having recently been exposed to advertising will increase your chances of adding that brand into your consideration set rather than drawing you into a completely new category you've not shopped before."
So, with the product-specific restrictions coming into force next year, what options are available to HFSS advertisers? Based on its data and insight, IRI has identified the following five options:
· Accept the ban, with manufacturers and retailers, absorbing a loss of £192m
· Move advertising spend to post-watershed, with a predicted loss of £112m on sales
· Move advertising spend to other channels, with a predicted loss of £96m in sales
· Advertise an alternative low fat, sugar, salt (LFSS) brand (78% of manufacturers have a non-HFSS product). But, by shifting advertising to products with lower penetration or new product development, IRI predicts lower returns and a lower halo impact across brands, with an impact on sales of -£80-100m
· Reformulate HFSS products to be compliant. IRI says this could be the best option for manufacturers, with a lower impact on sales of -£30-75m. But while this would allow for a continuation of advertising of core products with the highest penetration, it is incredibly complex and could face consumer pushback, plus some products cannot be reformulated.
"While it is a challenging time for many FMCG brands and retailers, now is the time to investigate new opportunities and test new media strategies ahead of the regulations coming into effect," Carter advises.