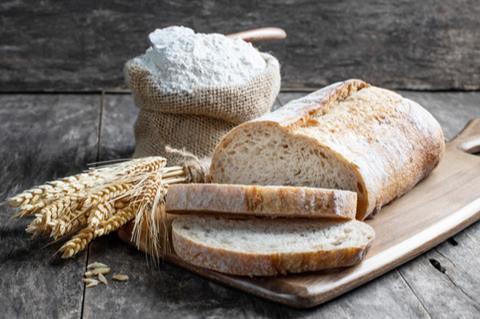 The Food Standards Agency has opened a consultation on a proposal to relax the rules on unfortified flour in Northern Ireland.
According to the Bread and Flour Regulations (Northern Ireland) 1998, any non-wholemeal flour produced and sold in Northern Ireland must be fortified with calcium, iron, thiamine and niacin. These fortification requirements are in place throughout the UK as a public health measure.
However, the FSA is proposing to allow millers to sell unfortified flour onto the Northern Ireland market 'subject to it being destined to be sold outside the UK, or used in products destined to be sold outside of the UK'.
The consultation for the proposal will run from 13 September to 6 December, with the FSA seeking views from food business operators in Northern Ireland importing, selling and manufacturing flour and products containing it.
Following the UK's exit from the EU, the Department for Environment, Food & Rural Affairs (Defra) has removed 'mutual recognition' principles within the Bread and Flour Regulations 1998 for England. These provisions allowed bread and flour legally sold in one EU country to be sold in other member states, regardless of national rules.
Alongside these changes, Defra also extended the existing defence in England for selling non-compliant flour destined for export to include a new defence for sale of non-compliant flour to be used to manufacture products that are destined for export. These changes were made via The Food (Amendment and Transitional Provisions) (England) Regulations 2021.
The Northern Ireland proposal for corresponding amendments follows similar consultations for Wales and Scotland.
"The FSA wishes to use this consultation to gather evidence and would welcome comments on impacts which we may not have considered or alternative views about the assumptions made in this consultation," said Nuala Meehan, food standards lead for FSA in NI.
"If evidence and responses highlight additional regulatory impacts that were not considered within this consultation, the FSA will consider these impacts if introducing the change."