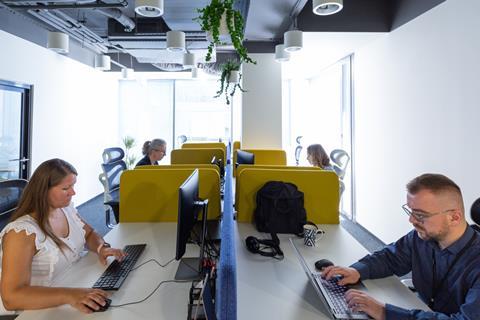 Sweet bakery manufacturer Baker & Baker has expanded its footprint across eastern Europe with the opening of a new international office in Warsaw, Poland.
The site, which formally opened on 15th August, will initially host seven employees across Baker & Baker's logistics, sales and marketing functions, and will form a hub for the company's central and eastern Europe customers. The new building will also feature a showroom with a small baking studio to provide opportunities for customer meetings and tasting sessions.
According to Baker & Baker, Poland has seen steady growth and new customer wins across retail, wholesale and foodservice due to 'effective channel management and incremental customer listings'.
The company said it will continue to have a small number of employees based out of other eastern European markets such as Slovakia and Hungary to grow its diverse customer base. Bakery products for eastern European markets will continue to be manufactured at Baker & Baker's sites in the UK, Germany and Portugal, and the business will retain its warehousing facilities in Poland.
The launch of a Polish hub represents the latest stage in Baker & Baker's international expansion, following the opening of an office in Dubai last year and the recent signing of an exclusive deal with La Marquise International as its foodservice distributor for the United Arab Emirates (UAE).
"We've taken our time to ensure our new Polish office meets the geographical and functional needs of our employees and customers," said Ryan Perera, international sales director at Baker & Baker. "The disruption caused by Covid-19 created a significant delay to the project, as we've had long-term aspirations to create a formal presence in Poland. We're extremely pleased to get started.
"Our new office provides us with a hub in eastern Europe, ensures that we are closer to our customers on a day-to-day basis, and will allow us to take advantage of new customer and innovation opportunities," Perera added.