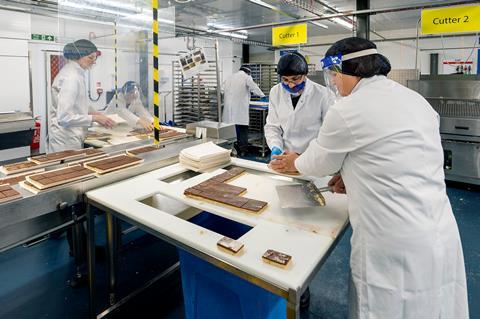 Baked goods manufacturer Baker & Baker is investing in more staff at its Daventry plant due to increased demand as pandemic restrictions are eased.
The company – launched as a standalone business earlier this year following its formal separation from CSM Bakery Solutions – is 'immediately' increasing its headcount at the site by around 30 factory-based employees.
Baker & Baker said the opening up of the market following the loosening of Covid-19 restrictions has resulted in rapid demand, particularly from the coffee shops for which it supplies a range of cake bars and hand-finished speciality sweet products from the Daventry plant.
The roles available are for both day- and night-shift production operatives responsible for manufacturing and packaging a range of bakery products, the company said.
According to Baker & Baker, around £4.5m has been invested in the Daventry site in recent years, with new equipment including a packaging floor with three additional packing lines and a specialised chocolate tempering machine supporting new contracts for both own-label and retailer products.
"Our site in Daventry is a key asset to our business, where we manufacture a broad range of hand-finished bakery products for some of the UK's and Europe's top retailers and foodservice outlets," said John Lindsay, Baker & Baker CEO.
"Recent business performance means we must go further, and we have an urgent need to recruit a significant number of new employees to support our growth ambitions."
Lindsay said that as well a competitive salary and benefits package, the new recruits would have the "realistic prospect of progression and a long-term career" with the company.
"Many of our factory managers joined Baker & Baker in entry level roles and we work closely with all of our employees so they can realise their potential," he added.
In May this year, Lindsay discussed his plans for the company with British Baker editor Amy North shortly after its split with CSM.