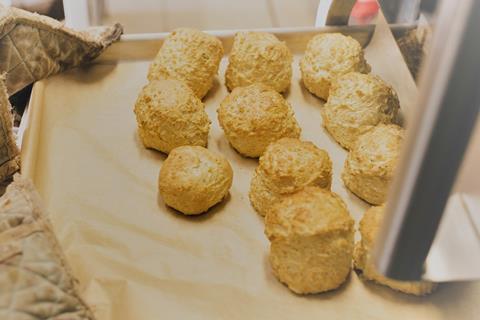 Northamptonshire-based Food Paper has joined the Federation of Bakers (FOB) as a new associate member.
The food paper manufacturer, which is BRC accredited, is part of packaging specialist Linwood Raker. It supplies sustainable direct food contact paper and packaging for the food manufacturing and food retail sectors.
Its food paper uses specialist coatings, which resist high temperatures and remain strong when wet, reducing the need for fats and oils, leading to a 'purer taste', the company said.
"We are delighted to join the Federation of Bakers at what is an exciting time for the company. We are passionate about making a positive impact in the lives of our customers and have a desire to educate everyone in the correct applications of food paper," said Richard Smith, director of Food Paper.
Food Paper has recently launched a new website, which focusses on informing the food industry and individuals about how to transform day-to-day practices with the 'right food paper'.
"We are delighted to welcome Food Paper as an associate member of our organisation and hope to support them as they continue to grow their business," added Gordon Polson, chief executive of the FOB.
The FOB represents the UK's largest bakeries with eight members running 32 sites in the UK. These include Warburtons, Roberts Bakery and Fine Lady Bakeries. It also has 22 associate members which supply the UK baking industry, including CSM, British Bakels, Puratos and St Pierre Groupe.