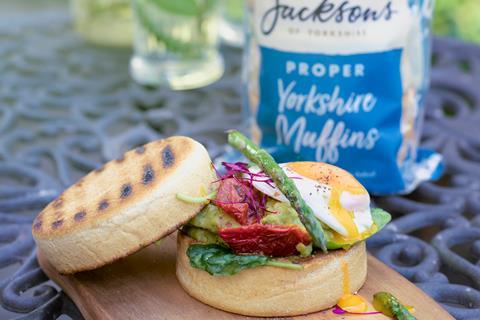 Jacksons Bakery has extended its range with the launch of Proper Yorkshire Muffins.
The soft white muffins are described as being made with locally sourced Yorkshire butter and baked using dough that has been "slowly fermented for a deliciously-rich flavour". They also contain dried rye sourdough.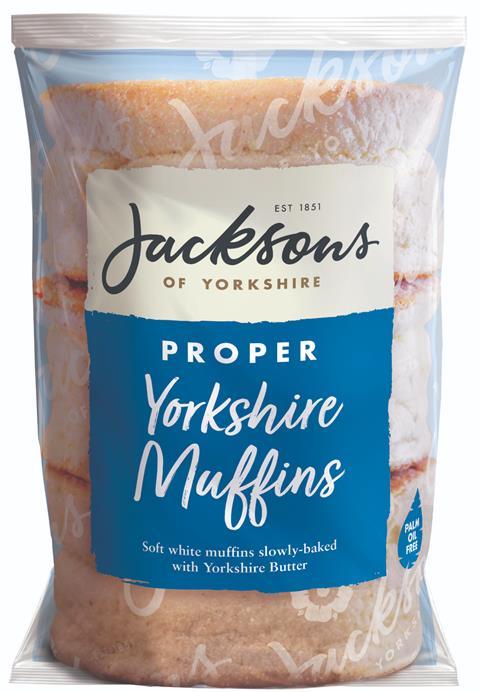 Rolling out exclusively to Waitrose now, they join the Jacksons baked goods range that includes bloomer loaves and rolls. The launch comes six months after another Waitrose-exclusive Jacksons roll-out, hot cross buns infused with tea.
The muffins are also free of palm oil, as are all Jacksons' products after the William Jackson Food Group business last year removed the ingredient from across its range.
"We thought very carefully about how to broaden the Jacksons range, and with the focus well and truly on our Yorkshire roots our new muffins won't disappoint with their generous size. They're great filled with egg and bacon," said Jacksons marketing manager Deborah Dyson.
Last month it was revealed that Jacksons will supply Co-op with own-label bread after Allied failed to agree commercial terms with the retailer. Hull-based Jacksons will manufacture bread for the retailer from next spring, while distribution of the own-label products will be handled by Warburtons.