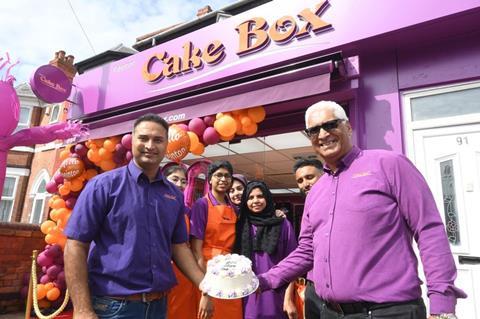 Specialist retailer Cake Box has named Michael Botha as its new chief financial officer.
Botha has held senior finance and commercial roles in franchise businesses over the past 20 years and is currently CFO for one of the largest franchise groups in the Domino's Pizza franchise system in the UK and Ireland, a role he has held since 2016.
He has also spent 12 years at Domino's Pizza Group as commercial director and group financial controller. He qualified as a chartered accountant in 1993 with PwC, formerly Coopers & Lybrand.
"We are delighted to have Michael joining the Cake Box Family to support our continued growth and future ambitions," said non-executive chairman Neil Sachdev.
"He brings extensive experience in senior finance roles across a number of high-profile franchise businesses, and has a strong track record of overseeing the implementation of internal systems and controls. Michael will further strengthen our executive team through his experience in franchisee run corporates and good internal governance."
Botha is working out his notice with his current employer and will join Cake Box by April 2023. It is expected he will also join the board of Cake Box as an executive director at the time of his appointment subject to directorate appointment regulatory due diligence.
Botha described Cake Box as a business in a strong financial position and a brand with an attractive offering to customers, franchisees and shareholders.
"It has great growth prospects and I'm looking forward to joining the community of entrepreneurial franchisees and helping to make Cake Box a household name," he said.
David Forth, who was appointed as interim CFO in March, will leave the group when his contract expires next month. Martin Blair, chairman of the audit committee will be overseeing the finance function until Botha joins. During this period, non-exec director Adam Batty will temporarily assume Blair's responsibilities as chairman of the audit committee.
In August, Cake Box warned that its full-year profitability is expected to be "significantly below" current market forecasts due to inflation and increasing cost of living pressures on consumers.