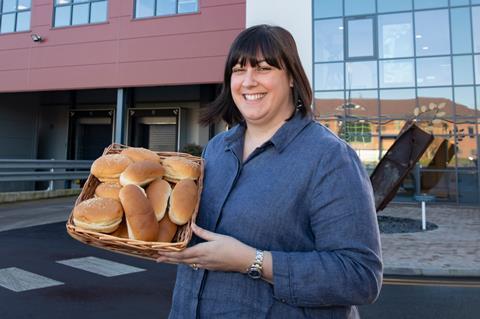 Jones Village Bakery has appointed Lesley Arnot as commercial director.
Arnot is taking up her position with the Wrexham-based plant baker after a seven-year stint at Mexican multinational Grupo Bimbo which saw her rise to head of retail in the UK. Prior to that, she worked at Tesco in several buying roles including category buyer manager.
Last summer Jones Village Bakery cut the ribbon on its new 'super bakery' less than two years after a fire destroyed its previous production facility on the site. The company said the new appointment would help to 'turbo charge' its expansion plans.
"We are really pleased to have Lesley on board," said managing director Robin Jones. "Lesley has come from the world's largest bakery and she will help us reach the next level and we are super excited about what we are going to achieve together."
Arnot described her new employer as "a very exciting business that's growing at a phenomenal rate", and revealed the new role represented her "dream job".
"I have very much bought into the vision of the Jones family and their growth agenda and I think we will deliver for the business whilst continuing with our fantastic relationship with our customers, as well as growing and developing our relationship elsewhere in the market with multiple retailers and food service channels," said Arnot.
"The business is agile and dynamic so it can make things happen very quickly and it's great to be part of a company that wants to move apace and satisfy customers' needs. It's obviously been a difficult journey since the fire but the facilities here are absolutely amazing. The speed with which they have rebuilt the business is really inspirational," Arnot added.
Jones Village Bakery has undertaken several recruitment initiatives over the last year, including a campaign to enlist school leavers aged 16 and 17 to its ranks, as well as inclusivity drives.