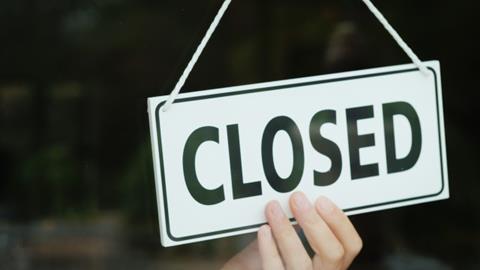 Birds of Derby and Poundbakery owner Sayers have joined the list of bakery and café chains to close shops in the face of the coronavirus outbreak.
But other major bakery chains remain open or have altered their operations, with Cooplands closing town and city sites, but ramping up efforts to support local communities.
Below are statements issued by businesses or posted on social media in the past few days, during which Greggs and Paul UK have been among the operators to have announced closures:
Sayers
"It has become clear to us that social distancing is paramount in preventing the spread of the virus and we have therefore taken the decision to close all our shops by Thursday 26 March. We would like to thank our staff for their tremendous work ethic during this pandemic. Their hard work, support and understanding has been fantastic."
Birds Bakery
"In line with current government advice and to ensure the safety of all our staff and customers, we have taken the difficult decision to close all our shops from Wednesday 25 March. Please be assured we will reopen as soon as it is deemed safe to do so. We would like to thank all of our hard-working and loyal staff for their commitment over the last few difficult weeks and, of course, our amazing customers who have continued to support us. We look forward to welcoming you back to Birds as soon as we can."
Cooplands
Belinda Youngs CEO
"We have closed our cafés and stopped our food-to-go van routes to divert them in the coming days to delivering food in the community to those vulnerable people unable to get to us. I also took the decision to close those town and city centre stores that are not within a community to focus all our attention on our neighbourhood shops that serve the local community.
"As our world gets smaller for a while, and now the country is in lockdown for three weeks at least, the local neighbourhood bakers will play an even more critical part in community support.
"We are in the final stages of planning and organising local deliveries, partnering with milkmen and women, managing call-and-collect where people can pay over the phone and have their order ready for them, as well as contacting local care homes, retirement homes and doctors' surgeries to deliver bread for them. We are also sourcing other staples temporarily to help people locally, items we wouldn't traditionally sell to help people around the corner.
"While our role in serving our communities through these dark times is very important, the safety of our staff remains paramount in our minds and we are making decisions daily to support them in all areas, production, administration, drivers and shop staff."
Cake Box
"Cake Box has made the difficult, but right decision to close all of our stores for walk-in purchases. Some stores will remain open to supply online orders for collection and Uber Eats delivery orders. If the store that you ordered from is now unable to fulfil your order you will be contacted directly and a full refund will be arranged."
Greenhalgh's
"We are being asked to remain open to help continue to supply food to our local communities.
"We're calling on all our customers to help us maintain a safe environment in which to shop by following simple guidelines for the safety and wellbeing of all. These simple measures will help us maintain our workforce and help keep our doors open, so that we can continue to support you. You can still call and place orders for your bread, pies and cakes
"Once again it only remains for me to say thank you for your continued support and understanding during these troubled times."
(Greenhalgh's is also operating a delivery service with no charge, and has delivery vans touring local neighbourhoods.)
Warrens Bakery
"We have done everything we can to keep our community hub bakery doors open for customers with limited access to food at this difficult time. In light of the recent government announcement, we have made the decision to shut our doors temporarily, from the end of the day today, 24 March, to protect both our staff and our customers. We are keeping our online/telephone delivery service open. Where we have Warrens Bakery sites located inside hospitals, our fantastic teams are continuing to provide takeaway options to the NHS heroes working so hard to save lives."