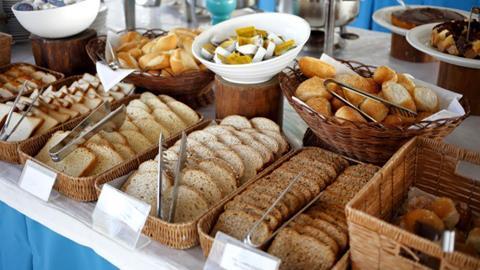 The extension of the job furlough scheme has been welcomed by a baking industry suffering from the collapse of the foodservice market.
Chancellor Rishi Sunak this week announced that the scheme to pay workers on leave because of coronavirus will be extended to October. It is estimated a quarter of the UK workforce is now covered by the scheme.
Employees will continue to receive 80% of their monthly wages up to £2,500 until the end of July, but the government will ask companies to contribute to the cost of the scheme from August, when employers will be able to bring furloughed employees back part-time.
Baking industry trade groups have said the scheme has been essential during the outbreak.
Although there has been a huge increase in demand for bread at retail, many bakery businesses have been hit hard by the closure of trade customers such as pubs, restaurants and schools.
"Some of our members, where foodservice is an integral part of their business, have seen a significant decrease in sales," said Federation of Bakers chief executive Gordon Polson.
"During these difficult times and while the foodservice industry remains affected by Covid-19, we believe this government support is essential in helping to ensure the future of many businesses in the bread and bakery industry."
Trade group Scottish Bakers said its members were reporting that 80% of bakery businesses had now furloughed staff, with a significant proportion of the sector ceasing to trade altogether.
The organisation added that this meant almost half of all Scottish bakery shops and all bakery cafés were now closed, and that many bakers feared they would be unable to continue trading or remain viable for much longer.
"This announcement by the Chancellor offers a real lifeline to many struggling small and medium-sized bakery businesses throughout Scotland," said Scottish Bakers chief executive Alasdair Smith.
"The extension will allow businesses to more carefully plan their escape from lockdown and begin to bring back staff in a more measured way over a longer period of time. This will help them build up their capacity as demand for their products begins to recover with greater freedom of movement for our population."
He added that being able to plan as far forward as the end of October was a welcome extra relief for businesses and would help to preserve many jobs in the sector.