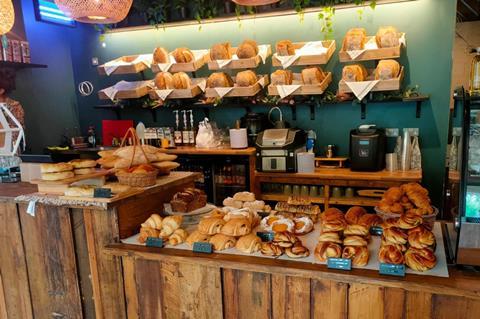 Micro-bakery Charles Artisan Bread has opened a second site in Stratford, London serving up what it describes as 'simple, honest and no fuss' baked goods.
Located on Abercrombie Road, the shop joins the company's existing site in Clapton. Situated opposite the Velodrome, the new space specialises in sourdough loaves and pastries and is open daily from 8am until 3pm.
The loaves – including the Clapton Sourdough (white), the Charles Wholemeal Sourdough and the Multigrain Wholemeal Sourdough – are made using a 24-hour fermentation process from natural ingredients and without the use of additives. Focaccia, rye bread and baguettes are also on offer as well as a range of sandwiches.
On the sweet site, Charles Artisan Bread has a selection of handmade pastries with several vegan options to choose from. These include an Almond Danish, Pear & Almond Danish, Apple Crumble Danish, and daily specials such as vegan doughnuts.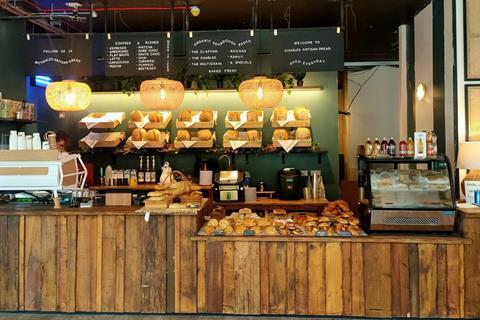 Championing its East London's origin, the bakery also stocks several local products including honey from Hackney Garden Honey, vegan cheese from I Am Nut UK, chilli sauces from Dalston Chillies, and other delicatessen.
The shop, which has been designed with a wooden counter and rustic ambience, is being marketed as a place to 'relax and chill' or 'to focus and get work done'.
"After the increasing success of our small micro-bakery in Clapton and the support of all our customers, we thought it was the perfect moment to take the next step and spread our delicious croissants and sourdough bread further East, in Stratford," said Charles Artisan Bread owner and head baker Daniel Burke. "We're extremely excited and we can't wait to meet all locals and visitors."