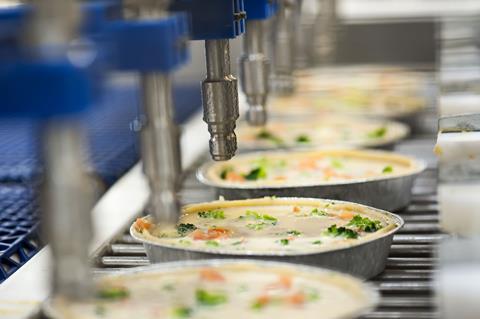 A continuous, all-out strike at Nottingham's Riverside Bakery has been called off to give workers time to consider a new pay offer by The Compleat Food Group.
More than 170 members of Unite had voted for the industrial action following a dispute in which the union had accused the employer of presenting the workers with 'a pay cut in disguise' in an offer that included changes to overtime and premium rates.
The strike was due to start on 30 March but Unite announced its postponement to allow the workers time to vote on the 'improved' pay offer tabled by Compleat. However, the union warned that the strike action will begin at a later date if the proposal is rejected.
"After extensive talks on 28 March 2022, the business made another favourable offer of increases worth 7% to all hourly rates for its colleagues at Riverside Bakery," a Compleat spokesperson told British Baker. "On this basis, the strike action planned by the members of Unite the Union from 00:01 on 30 March 2022 has been postponed.
"The business remains committed to finding an offer which is both fair for our colleagues and affordable for the business, and we continue to work with Unite to communicate and support their forthcoming ballot for a mutually beneficial outcome. We expect an outcome to the ballot process on Monday 4 April 2022," the spokesperson added.
Cheryl Pidgeon, Unite regional officer, welcomed the offer as "a step in the right direction" to ending the dispute. "Our members will now decide if it meets their expectations," Pidgeon added.
Riverside Bakery is part of Addo Food Group, which was bought by private equity firm PAI Partners in November 2020. In October 2021 the owner merged Addo with Winterbotham Darby to form Compleat, and December 2021 saw Wrights Food added to the group.
Riverside Bakery produces quiches, flans and savoury tarts for major retailers including Tesco, Asda, Sainsbury's, Aldi and Marks & Spencer. Addo's brands include Wall's and Pork Farms, and Unite had warned that supermarkets across the UK would face shortages of the latter's products if the strike went ahead.