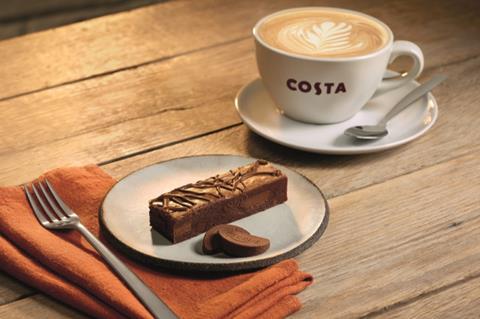 Costa Coffee is showcasing a Terry's Chocolate Orange Brownie as part of its new autumn menu line-up.
The rich dark chocolate treat, exclusive to Costa, joins a number of bakery items making their debut for the high street chain.
It features layers of Terry's Chocolate Orange segments made with the 'unique taste of real orange oil' to provide an 'ultimate crunch' in contrast to the gooey consistency of the soft bake, the retailer said.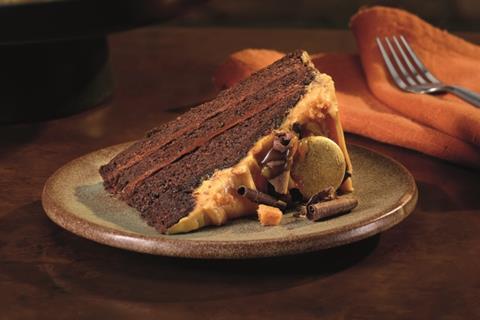 Also new for the season is a Golden Caramel & Chocolate Cake.
The three-layered chocolate sponge is filled with caramel and chocolate frostings and finished with golden milk chocolate buttons, dark chocolate curls and fudge pieces drizzled with caramel.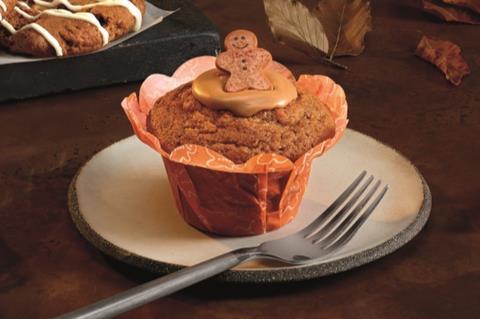 A salted caramel Apple & Caramel Loaf Cake with a 'tangy apple filling' and caramel fudge pieces, a Gingerbread Latte Vegan Cookie, Gingerbread Muffin – which comes with a miniature gingerbread man – and Double Chocolate Torte also make an appearance.
A Costa Coffee spokeswoman described the Terry's Chocolate Orange Brownie as a "guaranteed fan favourite".
"At Costa Coffee this September, it's all about enjoying those classic Autumnal flavours, from gingerbread to chocolate treats," she added.
On the savoury side, the chain has unveiled a British Chicken & Mushroom Toastie made with cheese-topped white bread and filled with chicken breast, roasted mushrooms and a cheese bechamel sauce.