Norwich-based Frå.kost is set to open in in April, becoming the latest bakery to tap into the growing trend for Nordic-inspired fare in the UK.
Frå.kost is the creation of Maggie Christensen and her business partner Aaron Pritty. Located at Unit 1 in St Augustine's Gate, the plant-based bakery is inspired by the Scandinavian slow-living lifestyle. The name, which means 'lunch' in Danish, focusses on health and wellbeing.
It offers a host of rye breads including Danish sourdough, carrot, and grains & seeds variants. Dark chocolate & marzipan pastry knots, cakes and open sandwiches are also on the menu.
Described as an open bakery with an industrial feel, Christensen is keen for customers to see what happens behind the scenes in the production line.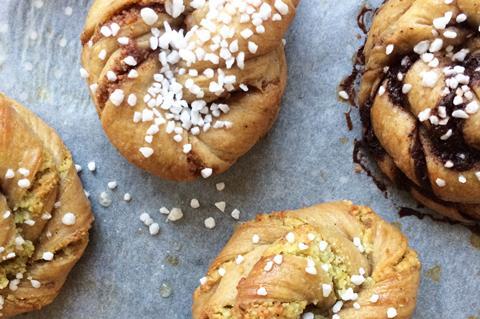 Bang on trend, Frå.kost is just one of the bakeries taking advantage of growing demand for Nordic-inspired baked goods across the UK with cinnamon buns being a particular favourite for Brits.
But Denmark-born Christensen was never interested in baking – in fact, she had never baked before. When she moved to Norwich in 2017, she realised how much she missed Danish bakeries.
"Moving to Norwich from Denmark, I was so used to all the amazing bakeries back home, and the whole culture in Denmark. I felt like I was missing out, but at the same time, I felt like everyone else was missing out as well. I really wanted to open a bakery, but I didn't have any experience in running a business," Christensen says.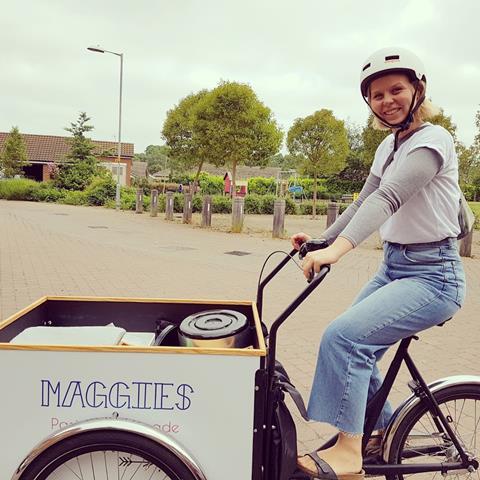 She then decided to bake Danish pastries from her home kitchen and make the rounds at local markets under the name Maggie's Pastry. Soon after, she launched a website with an ordering system aimed at businesses and locals. It wasn't long before the business was registered as a limited company.
Armed with a Danish 'Christiania' cargo bike, Christensen began to deliver Danish pastries to offices, homes and local businesses. Things came to halt in 2019 when she was unsure of how to progress.
"I stopped doing deliveries and I didn't know what to do. I decided to scale the business down and figure out what to do with it to take it out of the house. But I didn't know if I wanted to go into wholesale or if I wanted to do retail bakery," she explains.
Christensen was offered a space in the city a year later. It was this opportunity, she claims, that gave her the kick she needed to set up the shop.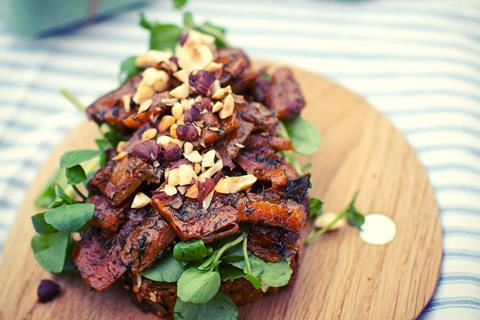 Soon after, she was approached by Aaron Pritty, owner of Norwich-based mobile coffee company Lono Espresso. Pritty was struggling to find vegan pastries in the city and was delighted when Christensen had a supply, she says.
It was a year later when he heard she was opening Frå.kost. Keen to work together, he offered to supply the bakery with Danish coffee.
Fast forward to 2021, and the duo are unsure of what to expect come launch. Although they have people lined up to help them through the first few weeks, they'll be looking to hire both full- and part-time staff after that.
"Customers will be able to order from the counter and sit indoors, complying with Covid-19 restrictions. We are going to put most of our energy into takeaways and home delivery, because there are still a lot of people who prefer to stay at home. In time, we're very much hoping to get a cargo bike and start a delivery service again," she explains.