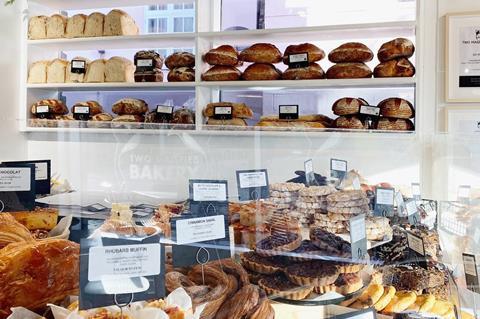 Independently owned Two Magpies Bakery has rolled out a duo of apps which it said will 'create even stronger links with its loyal following' and elevate customer service.
The business – which has seven sites across Norfolk and Suffolk – has joined coffee apps Embargo and Gratudo.
Embargo acts as a digital stamp card allowing customers to collect loyalty stamps and earn rewards. It can even help locate the nearest coffee shop with the store finder function.
Gratudo, meanwhile, allows the business to gain customer feedback which will help Two Magpies Bakery make changes that its customers want to see, it said.
"Our focus over the last 10 years has been building cafes that customers want to visit time and time again, as well as offering delicious handmade bakes," said Two Magpies' operations director Yasmin Wyatt. "We have always put customer service first and bringing these apps on board is the right investment to take the company forward.
"This is just the beginning of technological advancement for Two Magpies and we hope to one day have our own branded app that will deliver the very best customer experience for our loyal and existing customers," she added.
The business was founded in 2012 and is co-owned by Rebecca Bishop and Steve Magnall. Sourdough, pastries and coffee are at the heart of its offering, which the duo hopes to take to more neighbourhoods in the coming years.
Earlier this year Two Magpies Bakery significantly expanded its production capabilities with a new site in Walpole, Suffolk. Magnall told British Baker at the time that this formed part of his plans to treble the size of the business, with a goal of 20 to 30 sites open in the future and growing at a rate of four sites a year.