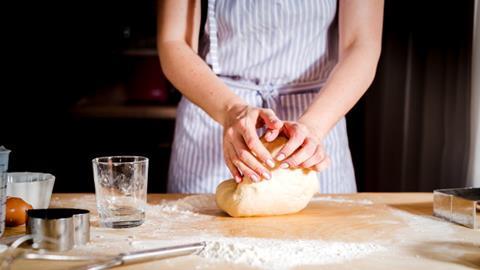 The Real Bread Campaign is expanding its Together We Rise initiative with a new guide that promotes the mental health benefits of baking bread.
The guide is set to be published on Friday 15 May and comes just ahead of Mental Health Awareness Week, which takes place from 18-24 May.
Sections include 'top tips', 'things to think about before you begin baking', 'techniques', 'mindful baking' and 'the five ways to wellbeing'.
"Everyone's way to okay is different and making bread might not be part of yours, but we encourage you to give it a go," said Chris Young, Real Bread Campaign coordinator and author of the guide.
Several experts were consulted as part of the project, including:
Ian Waterland, a former mental health nurse who now runs the Knead Good Bread micro bakery, as well as mindful baking and therapeutic baking classes at The School of Artisan Food
Pauline Beaumont, author of Bread Therapy: The Mindful Art of Baking Bread (out this September)
Julia Ponsonby, author of The Art of Mindful Baking
Simon Cobb, owner of Stoneham Bakehouse in Hove.
"Making bread gives ample opportunities for us to be fully present and connected to the physicality of the bread-making process and to have the satisfaction and reassurance of seeing something through from start to golden-crusted finish," added Beaumont.
The Real Bread Campaign has previously promoted the benefits of baking bread for helping to reduce anxiety and increase happiness for those struggling with mental health.