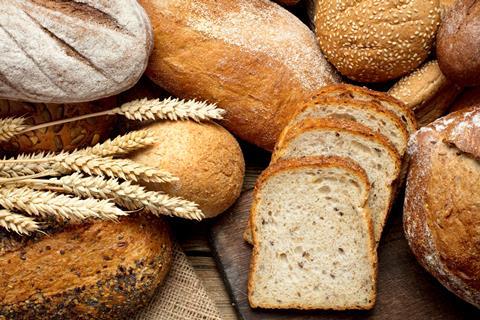 Neil Woods, Craft Bakers Association president, has revealed the attributes he looks for in quality bread – and the tell-tale signs of a badly baked loaf.
Woods, who is on the judging panel for this year's Britain's Best Loaf competition, has spent nearly 60 years working in the bakery sector, including stints at Renshaw and Ireks. Last year, he was recognised for his outstanding contribution to the baking industry at the Baking Industry Awards 2021. So, it's fair to say he knows a thing or two when it comes to baking bread.
As a regular judge for Britain's Best Loaf, Woods has assessed hundreds of loaves from bakers up and down the country. Below, he reveals the signs that tell him whether he's sampling good or bad bread (and you'll also find details on how you can enter Britain's Best Loaf 2022).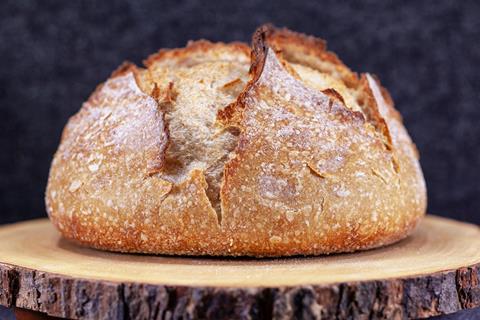 Outside appearance
"First of all, I always look at the outside appearance. I look at the shape, the colour and whether it's evenly baked. If the bottom, the sides and the top are flat looking, that could mean it's been overproved. I also look for well moulded bread, shaped nicely with even topping and good dressing.
"I don't want to see something that looks misshapen or bulging, and I don't want a 'flying top' – when the crust opens up from the side – because that often means it's been underproved and rushed into the bake."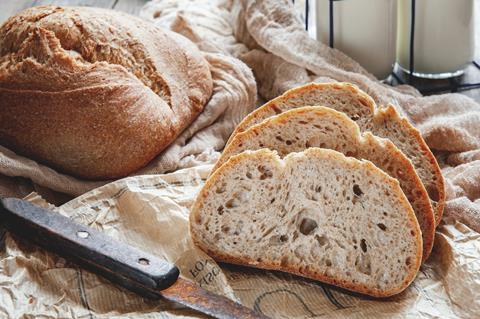 Inside structure
"On the inside, I want to see good cell and crumb structure, whether it's a sourdough or ordinary loaf, to show perfect fermentation. I also want even crust thickness to show the bread has been produced correctly and with care. On the negative side, if it has an uneven structure and there's what I'd describe as a streaky line through it, that's not a good sign.
"It's also a bad sign if you cut it and it crumbles – that points to under-fermentation, where the loaf has not been left long enough to prove."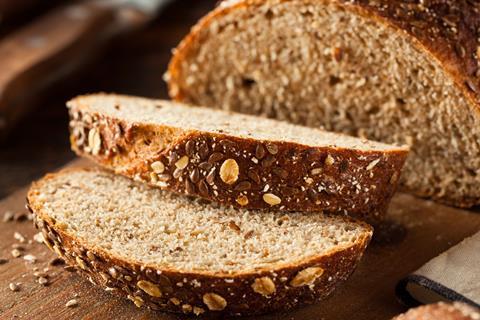 Aroma
"The smell of the loaf is very important. The aroma can vary because of the use of seeds or ingredients like paprika, and a good sourdough obviously has a very particular smell. However, overall, I'm looking for a fresh, wholesome aroma.
"It's a bad sign if there's no distinct smell to the loaf and even worse is a metallic odour. If the bread is burnt underneath, you can still be able to smell it within the internal crust."
Flavour and mouthfeel
"The flavour and taste of the loaf is obviously key, and this can be quite challenging in some categories and for certain types of bread.
"It must feel pleasant in your mouth and not too dry"
"Whether you're producing a walnut loaf or gluten-free bread, then you've got to make sure you put some sort of flavour into it. That might come from salt, or the additions depending on the category or bread type, but the taste of the loaf needs to match its description and be nothing short of delicious.
"Mouthfeel is also important – it must feel pleasant in your mouth and not too dry, which is another sign it might have been burnt."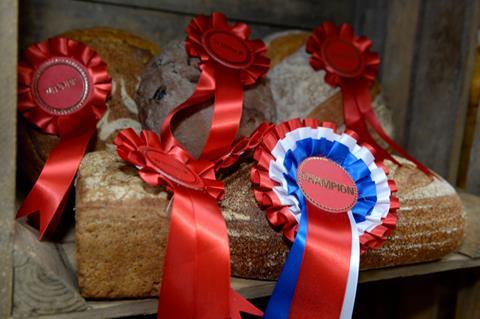 Britain's Best Loaf 2022 – how to enter
Britain's Best Loaf 2022 – sponsored by ADM, Bako, Lesaffre, Brook Food, Delice de France and Food Paper – takes place on 25 April 2022 at the Farm Shop & Deli Show at NEC Birmingham.
The competition is judged over six categories:
Gluten free
Innovation
Plain sourdough
Sourdough with other ingredients
White
Wholegrain
A panel of industry experts assess and score each loaf, first choosing winners in each of the categories, then placing them in a final run-off to decide the overall winner.
The deadline for entries is Monday 21 March, with a cost of £25+VAT per product entered. You can enter the competition via our dedicated website where you will find full details including the criteria for each category