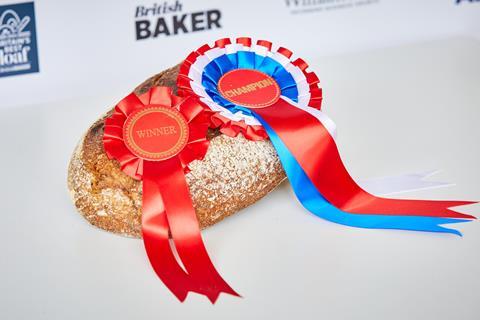 Bakers have just a few more days to enter Britain's Best Loaf 2022 to see if their bread can rise above the competition and win the ultimate accolade.
The deadline is fast approaching, with all entries needing to be completed by the end of Monday 28 March.
So, there's still time to showcase your breadmaking skills to industry peers and potential customers alike in the competition – which this year is sponsored by ADM, Bako, Lesaffre, Brook Food, Delice de France and Food Paper. But you need to act fast to ensure you don't miss out.
Head over to our dedicated website – where you'll find full details of the event and all the information you'll need – and enter the competition at a cost of £25+VAT per product entered.
Loaves will then go forward to this year's live event – which takes place on Monday 25 April 2022 at the Farm Shop & Deli Show at NEC Birmingham – where they will be judged by a panel of industry experts.
There are six categories to enter:
Gluten free
Innovation
Plain sourdough
Sourdough with other ingredients
White
Wholegrain
Loaves will be assessed by the judges according to their external appearance, internal structure, aroma and taste. Winners for each category will be chosen and then put forward to a final run-off where the ultimate winner of Britain's Best Loaf 2022 will be decided.
Previous winners have reported experiencing a bump in business following success in the competition, and as well as the kudos within the baking industry a winning loaf can provide positive publicity in the press, marketing opportunities, better brand awareness and a boost to team morale.
So don't delay – get your finest loaves entered into the competition now by visiting the Britain's Best Loaf 2022 website and beat the deadline of Monday 28 March.