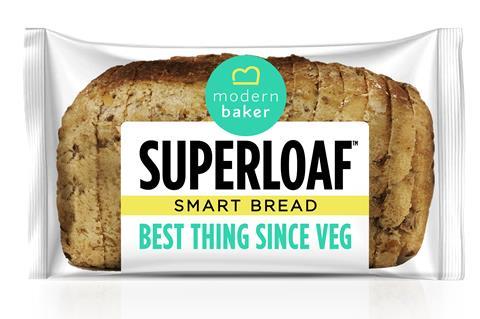 The food industry's onus on traditional food science means profit takes priority over health, according to Modern Baker, manufacturer of Superloaf.
The Oxford-based company, which says its proposition is 'all about healthier baking', unveiled the bread in March 2021 after five years of research and development, billing it as 'the healthiest loaf ever made'.
Co-founder Melissa Sharp says the Superloaf has generated "incredible interest" among consumers and retailers, and last month the bread received the bakery sector's stamp of approval by topping the Innovation category at Britain's Best Loaf. However, turning the concept for the bread into reality has involved going against the grain of the food industry, says Sharp.
Standoff
"The main thing is understanding that this industry is driven by food scientists and not human biologists, and we've had to come at it from the point of view of human biology rather than food science," she explains.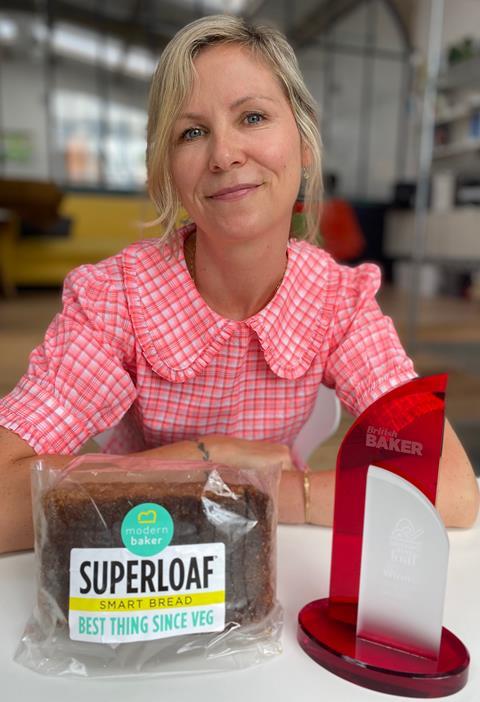 "Food science is essentially about making food more profitable. That's why we've got a standoff between the food industry and the government. The latter wants healthier food, but the DNA of the food industry is about making profits, not healthy food."
Therefore, Modern Baker harnessed the biochemistry community rather than traditional food science for the development of the Superloaf, says Sharp, with Newcastle University's Biosciences Institute and the Oxford Brookes Centre for Nutrition & Health among the partner organisations for the project.
The result, the company claims, is a seeded wholemeal bread supportive of a healthy immune system, with benefits such as slower glucose absorption, reduced calorie load and optimised gut microbiome activity. Its ingredients, described by Modern Baker as 'clean label', include barley flour, sunflower seeds, tapioca flour, hemp, and seaweed.
First of many?
However, while Superloaf represents the culmination of the company's five-year mission to understand how carbohydrate-based foods can be made healthier, Sharp insists it's only the first iteration of the concept.
"We have a whole new set of criteria for a healthy food and Superloaf was always just meant to be the first example and showcase our science and food tech that we've been developing behind the scenes, and that's exactly what it's done," she explains.
Sharp says Modern Baker has around 20 products in development that "embody the same health qualities", including carb-based food "outside of bakery".
What's more, the Superloaf itself can be paired with other types of bread and scaled up, the company points out.
Welcome accolade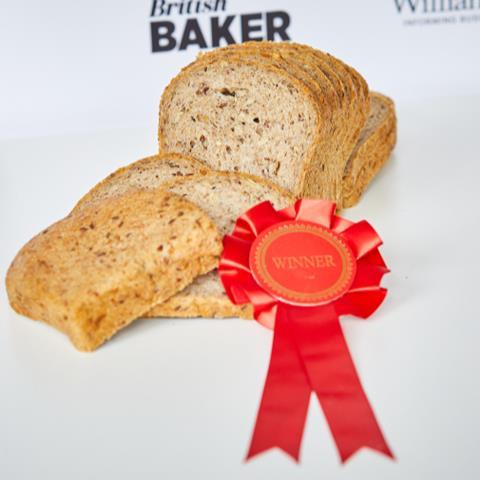 While seeing Modern Baker as somewhat of an industry outlier, Sharp was delighted to win the Innovation trophy for Britain's Best Loaf 2021. The effort involved in bringing the concept to life certainly wasn't lost on the judges, who were impressed with the "sheer volume of research and development that went into Superloaf", as well as the resultant loaf itself.
"It's validation of what we've been working on," says Sharp. "The bread is trying to challenge the basic principles of our industry so it's gratifying to see that bakery industry people recognise that it's a game changer."
Britain's Best Loaf 2021 revealed
1

2

Currently reading

Food sector puts profit before health, says Modern Baker

3

4

5

6

7

8