It's easy to see why Mini Miss Bread is so appealing to locals in the quaint market town of Saffron Walden.
On one of the first really cold mornings of autumn, its windows are steamed up and the inviting scent of freshly-baked loaves wafts out of the door.
Inside is a hive of activity. As Jeff Charnock tends to the eagerly awaiting queue, his wife Megan is turning dough out of proving baskets, scoring and loading the loaves into the oven. Handmade cookie pucks are placed on sheets, sprinkled with a pinch of salt, and also placed in an oven.
It's non-stop until everything is baked, and the shelves are empty – usually around three hours after opening.
The bakery is open to the public Thursdays, Fridays and Saturdays, with an additional two days of baking a week for wholesale customers, which include a number of local cafés.
Despite this, founder Megan Charnock confesses to not feeling like a "real baker". "I do get a spot of imposter syndrome, particularly when I'm on Instagram," she says.
If you're selling a loaf of bread for £5, it's got to be the best it can possibly be
Having only undertaken a one-day sourdough class with Vanessa Kimbell at the Sourdough School in 2017, it's understandable. But since then, she has produced hundreds of loaves, selling them to locals before realising "making 100 loaves in a Rofco" is too much and moving out of the home kitchen.
Mini Miss Bread's site certainly doesn't look amateur. The small but open space allows visitors to see the production process in action, while the bags of organic flour from Shipton Mill and Prior's Flour from local Fosters Mill reassure them of the quality ingredients used throughout the process.
"If you're selling a loaf of bread for £5, it's got to be the best it can possibly be," Megan explains.
The slick branding, created in collaboration with Big Barn Creative, adds to the professional, yet accessible, feeling of Mini Miss Bread. "We didn't want it to feel rustic because that's what a lot of bakers go for. We kept it contemporary and minimal without being too industrial," she adds.
"The town is a little behind when it comes to the artisan food movement, but people have the money to support a business like this."
Looking to the future, a larger site in Saffron Walden is already on the wish list as Charnock says she wants to do what she's already doing, but on a larger scale.
Mini Miss Bread, Saffron Walden
Who: Mini Miss Bread is run by founder Megan Charnock and her husband Jeff, who share responsibility for the baking and management of the bakery.
What: A sourdough bakery in the historic market town of Saffron Walden. It is renowned for its flavoursome loaves, salt-sprinkled sourdough cookies and cinnamon buns.
When: Founded in 2017 by Megan, who began baking sourdough in her home kitchen. Her sourdough loaves proved popular and the shop was opened in May 2019.
Where: 2A Church Street, Saffron Walden, Essex, CB10 1JW
Why: "Working for other people was so frustrating that I knew I wanted to be my own boss – just not what in. I saw a gap in the market in Saffron Walden for an artisan bakery and took it from there," explains Megan.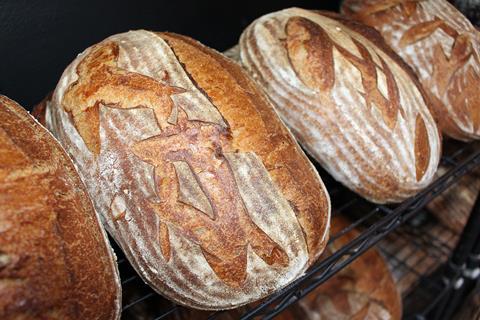 Local loaves: The Walden White is one of the bakery's most popular loaves. Limited-edition items, such as the Wylde Sky Stout & Stilton and Bloody Mary loaves, are added each week.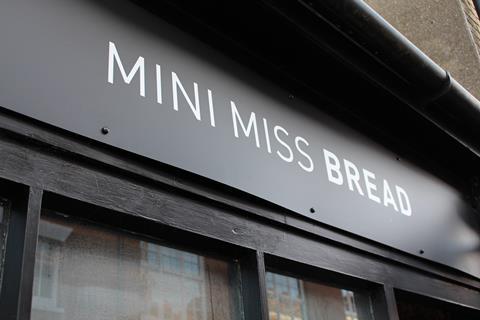 All in a name: Megan was given the nickname 'Mini Miss' by her brothers when young. "Though it's quite a cutesy name, the branding is so strong that they balance each other out," she says.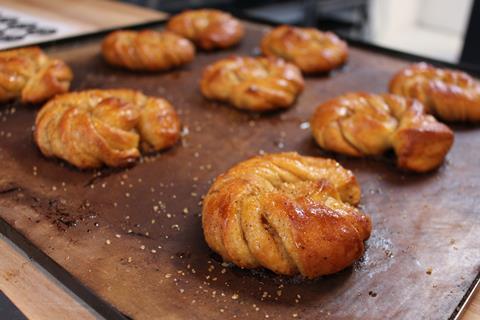 Swirls of sweetness: Customers are desperate to get hold of Mini Miss Bread's cinnamon buns, with many of the regulars hanging around until the glazed pastries emerge hot from the oven.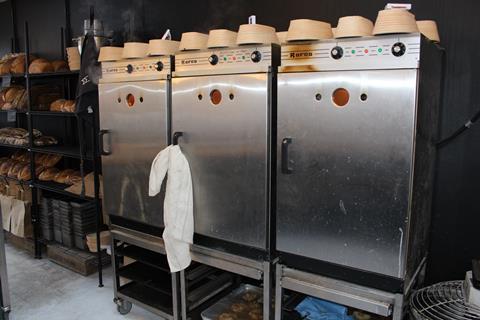 Size isn't everything: "The Rofco ovens are small, so it feels more domestic," says Charnock. "The small-batch bread tastes better and our customers love the hot loaves fresh from the oven."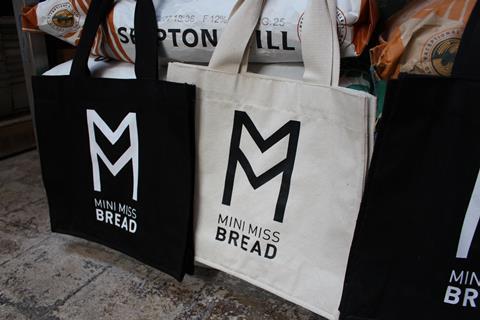 Plastic-free is fantastic: Megan says being plastic-free was the only option for the bakery, which offers paper bags to customers. Encouraging reuse, via the branded tote bags, is the next step.