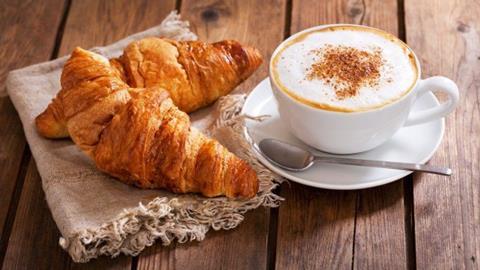 Britain's biggest café chains are making major changes to their operations in the face of the coronavirus pandemic.
Seating areas are being closed, product ranges altered and payment operations changed to help minimise the spread of Covid-19 to customers and staff. Business are also saying thank you to key workers, such as NHS staff, with discounts and free hot drinks.
Here we take a look at how the biggest coffee chains have responded (as of 19 March 2020):
NOTE: For the latest information on which stores are open following the government's announcement on Friday 20 March, see here.
Costa
Stores:
All stores are now cashless and only accept card payments
All seating areas removed to support government guidance on social distancing, although toilets will continue to be open
All drinks served in takeaway cups and food in takeaway packaging
Drinks won't be served in a reusable cup, but Costa will honour its 25p discount if customers bring their own cup
Newspapers removed
Food range will be limited
Costa Express machines continue as normal
Staff:
Any staff with symptoms asked to stay home and self-isolate for at least seven days. If a team member lives with someone else and they have symptoms, Costa has requested that they stay home and follow government recommendations for household isolation.
"While some of these changes will feel quite disruptive, we believe they are the right thing to do for our customers and store teams," said Costa. "We are especially mindful of the move to takeaway only and ask that customers dispose of and recycle their Costa Coffee packaging responsibly. We will continue to recycle cups and welcome you dropping them back into store, if possible."
Subway
Stores:
Increased frequency of cleaning and sanitising stores, especially most-touched surfaces such as door handles, credit card readers, dining areas, and restrooms, so that it's done every hour.
Dine-in sandwich baskets and serving trays removed
Changed beverage refill policy so customers are offered a new cup with each refill
Staff:
Reinforced existing health and food safety protocols with store teams, such as frequent and proper handwashing, glove use, and ensuring employees who are ill stay home and seek medical attention.
"We are prepared for any service changes to local Subway stores should they be required by the public health department officials. We will continue to proactively monitor, evaluate and respond to the impact of the virus, and we will update you on how we are making swift changes with your safety and needs in mind."
Greggs
Stores:
Closing all seating areas and offering a takeaway service only
Closing customer toilets to allow shop staff to focus on keeping shops clean
Moving all items from condiment units including milk jugs, sugar sachets, cutlery, hot drinks stirrers and napkins to behind the counter
Closing water refill stations and not accepting reusable cups
Encouraging customers to pay contactless and respect each other's personal space while waiting to be served
Offering all emergency service personnel and health and social care workers free hot drinks on presentation of their work pass
"Our shops will remain trading for as long as we're able to keep them open. However, we need to temporarily change the way we do things, to create a place where our customers and colleagues feel comfortable and safe with minimal contact," said CEO Roger Whiteside. "We recognise that these changes will make shopping with us more inconvenient and we're sorry about that, but keeping our customers and colleagues as safe as possible must come first."
Starbucks
Stores:
Closing selected stores, including ones in areas where people typically gather in large groups such as cinemas and recreation parks
Moving to a to-go only model across the rest of the UK estate, stopping the use of all seating
Modifying condiment bar and moving to a cashless model
Offering free filtered coffee to all NHS, council and emergency services staff
"The Covid-19 situation is extremely dynamic, but we know from our experiences in other countries, as well as direction from healthcare officials, that the above practices are effective in helping to prevent the spread. I am confident we can apply them across all our stores swiftly and seamlessly," said Alex Rayner, general manager, Starbucks UK.
Pret A Manger
Stores:
Operating mainly as a takeaway business, with seating areas closed
Free hot drinks to NHS workers and 50% off everything else
Changing opening hours as necessary
No longer accepting reusable cups, but will honour discount for customers bringing their cup
Have removed water cups from free water stations.
Moved all cutlery and napkins to behind tills
Sanitising all surfaces that are regularly touched by staff or customers at a minimum of every 30 minutes.
Staff:
Reinforcing regular, thorough hand-washing using antibacterial hand soap, with staff always washing their hands every 30 minutes in our kitchens, immediately after handling money and before starting a new task. Following government advice around ensuring staff self-isolate as required.
BP - Wild Bean Café
Stores:
Suspended sale of all open products, including pastries, sweat treats and hot savoury range.
Suspended use of all reusable cups.