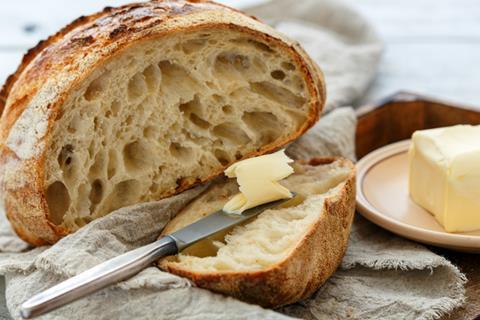 There's only one more day until the British Baker webinar on 'Consumers, Covid and clean label baking – what's next?'
The webinar takes place on Thursday 18 March at 1pm. So why should you sign up?
Clean label was identified as one of the up-and-coming trends for bakery in 2021 with nearly a quarter of all bakery product launches between 2018 and 2020 carrying a 'no additives/preservatives' claim, according to Innova Market Insights.
What's more, the meaning of clean label is evolving beyond the use of only store cupboard ingredients to encapsulate a broader movement featuring shorter ingredients lists, sustainable sourcing, allergen removal and more.
This free online event includes speakers from Mintel, Marks & Spencer, Délifrance and IFF who will be giving presentations on what clean label means to consumers, how the pandemic has changed things and what retailers and suppliers are doing to tap into demand.
Audience members will hear about how clean label has influenced M&S' bakery strategy and product development, particularly its sourdough range, as well as the steps embarked upon by global supplier Délifrance as part of its clean label journey.
The webinar will also feature a live Q&A session in which audience members can put their questions to our expert panel.
Here's the speaker line-up:
Emma Clifford, associate director of food & drink research UK at analyst Mintel
Andy Thomas, trading manager for bakery and in-store bakery at M&S
Stéphanie Brillouet, marketing director – Northern Europe & North America at Délifrance
Andrew Flounders, senior applications specialist at IFF
For more information on our expert panel, and to sign up for this free event, visit our dedicated web page.