Farm shops are renowned for their glorious produce, artisanal treats, and handcrafted goods often supplied by specialists. Enter craft bakers.
So, what are farm shops looking for from bakery suppliers and what are the key factors to a successful relationship between the two types of businesses?
The overriding answer to the former is wonderful baked goods, often bread, cakes and biscuits.
However, the requirements vary significantly depending on the type of baked goods being supplied and their shelf life, notes Charlie Turnbull, founder of wholesale marketplace Delishops which aims to connect suppliers with deli, farm shop and foodservice businesses. The platform covers all types of food and drink but when it comes to bakery, Delishops deals in long life products, such as biscuits.
With this type of product, farm shops and delis are predominantly looking for products which sit under the umbrella of free from, gifting, seasonal and links to core departments such as cheese, he says.
Consistent supply and frequent discounts to offer customers are among the core pillars of a good relationship between a farm shop and bakery supplier, Turnbull adds. "Shops are loyal to suppliers if their products create loyalty and frequent purchasing with customers," he notes.
Baking a point of difference
Lake District cake specialist Ginger Bakers supplies both tray bakes and cakes ready for serving from deli counters as well as wrapped cakes and bakes for retail. These relationships, notes owner Lisa Smith, have started via word of mouth, customer recommendations as well as through trade shows.
It can be a test of your nerve holding out for the price your product requires and deserves
"We have had success attracting new customers via the Farm Shop & Deli Show and then some through just searching online," Smith says.
Ginger Bakers' business model has been set up around supplying independent farm shops nationally, using courier networks for delivery. There's still a personal touch though, as Smith explains: "We deal with each business individually which may be more time consuming but has the advantage of being able to discuss requirements in more detail and providing the right products for the business."
Point of difference is often stated when farm shops and delis first speak to the business, Smith notes, particularly when they want to stand out from their competitors. "Price is also key, and despite provenance and quality being stated as the most desirable attributes price often wins," she adds. "It can be a test of your nerve holding out for the price your product requires and deserves."
For Kendal-based Lovingly Artisan, which supplies handcrafted loaves to The Church Green Deli among others, ingredient choice was a "critical aspect" of the relationship. "[The Church Green Deli owner] Aidan Byrne specifically selected our more rustic crafted loaves and was particularly keen to showcase heritage grains and the importance of the relationship between the organic wheat grower, the miller and the artisan baker," explains Lovingly Artisan co-owner Catherine Connor. "The relationship we have from harvest to bakery matters greatly to us, and it matters equally to our customers and their teams, especially those deli counters with decerning customers."
The bakery works with each deli to select the range of breads that will work for them. "We carefully build the range and volumes promised, never over-promising, creating and maintaining realistic boundaries," adds Connor.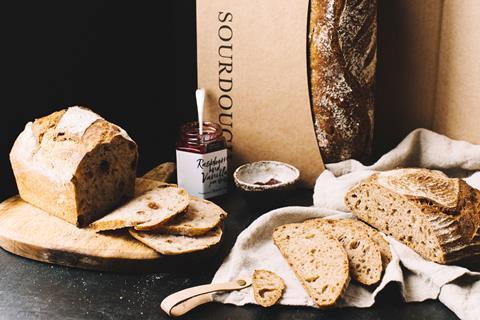 Lovingly Artisan also provides labelling, waxed bags, social media support and imagery to "create demand so that lovers of our breads will return to that deli again and again". "Contributing to growth and profile is all about getting the best out of social media, giving the business the tools, they require, such as images, shared social media love, online engagement, becoming a part of the conversation and lastly, the brand," she adds. "The brand must always be on point."
Packaging is a key part of conveying the brand to potential customers. Delishop's Turnbull urges bakers to ensure packaging is bump and scratch resistant, noting that "fragile packaging is a pain".
BIY – Bake it yourself
While relationships between speciality retailers and bakers can be fruitful, some retailers are looking to hone their skills and expand their product range on-site.
"We are seeing more and more of these businesses look to reap the benefits from baking on site in a bid to reduce food miles, improve profit margins, up quality where the locality doesn't offer the products required and expand on their overall product offering, as well of course to supply bread and cakes to on site cafes and restaurants," explains Ann Wells, commercial director at Brook Food.
"We are seeing farm shops venture into bakery manufacturing in both bread and pastry areas, and the equipment they are looking to source reflects this. The demand for small stone soled and deck ovens as well as table pastry sheeters is where the main growth has been for us in this sector."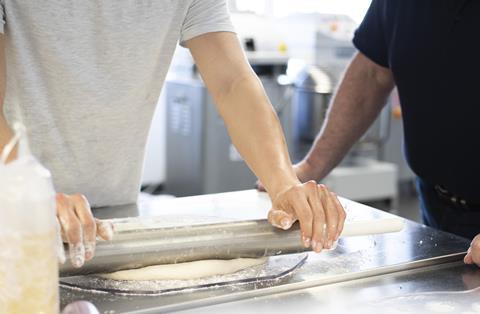 There are obstacles to overcome before venturing into bakery manufacturing, Wells notes, such as electrical supply and unusual building layouts. However, she is confident these can be overcome. For example, 3 phase commercial electrical supply is preferred but, if the site only has a single-phase supply, options such as natural/LPG gas or wood pellet fuelled ovens could work.
Planning is crucial. "We understand that not all buildings have roller shutter doors, level ground access, and plenty of turning and craning space, as bakery and food businesses are housed in all shapes and sizes of sites. It is therefore important to understand this right from the start," Wells adds.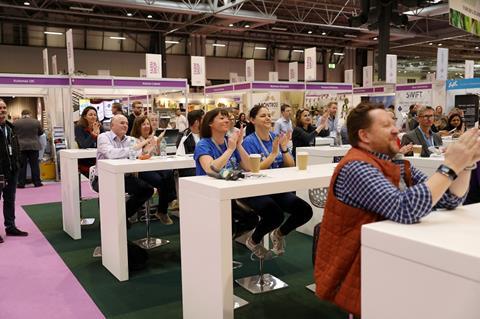 Want to connect with specialist suppliers, bakery firms and more? Then be sure to visit the UK Food & Drink Shows taking place at the Birmingham NEC on 25-27 April 2022.
The shows comprise the National Convenience Show, Farm Shop & Deli Show, Food & Drink Expo and The Forecourt Show. Each area is tailored to its sector's unique challenges while offering visitors a wider snapshot of the industry's overarching issues.
Visit the dedicated website to register for your free pass.