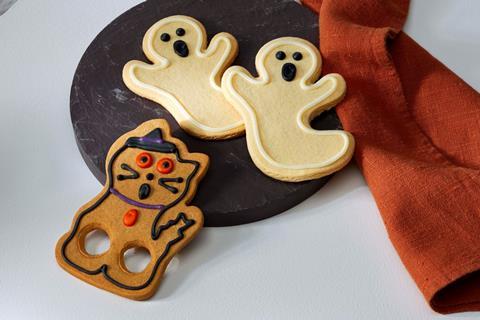 A Maple & Hazelnut Muffin, Gingerbread Cat, and Mexicana toastie are among the new menu items unveiled by Costa Coffee as part of its autumn menu.
The products, which roll out across stores from 1 September, are joined on shelf by items from Marks & Spencer as part of its collaboration with the coffee shop.
We take a closer look at the new range below:
Savoury additions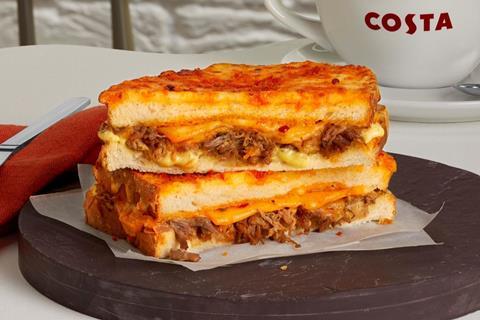 The standout seasonal savoury addition is the Steak & Mexicana Cheese Toastie. The toastie sees cheese-topped bloomer bread filled with British pulled beef, spicy Mexicana cheese, caramelised onion, and mustard sauce in a chilli crumb.
Costa is also adding an array of new sandwiches, including BLT and prawn mayonnaise, in selected stores. There's also egg & cress and roast chicken salad sandwiches that have been made using a new recipe.
The coffee giant has also boosted its breakfast range with a Vegan Saus'ge Bap made with plant-based sausages and vegan spread in a soft white bap. The Vegan Quorn Smoky Ham & Cheeze Toastie and Vegan BBQ Chick'n Panini are also returning to shelves.
Sweet treats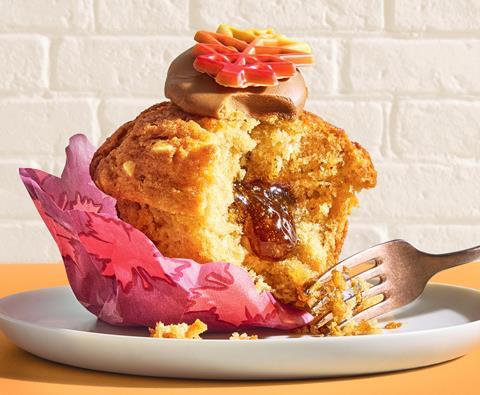 Costa's new range of sweet treats includes a Maple & Hazelnut Muffin, which is made with real maple syrup packed with nibbed hazelnut, filled with maple-style sauce and topped with caramel icing and an edible chocolate leaf.
There's also the Maple & Hazelnut Blondie, a St Clement's Chocolate Drizzle Loaf Cake and Milk Choc Chunk Shortbread. Also re-joining the sweet line-up is the Gimme S'mores Cake and Lemon Curd Tart.
For Halloween, Costa is serving up a new Ghost Shortcake Biscuit and Gingerbread Cat Biscuit.
Macmillan Coffee morning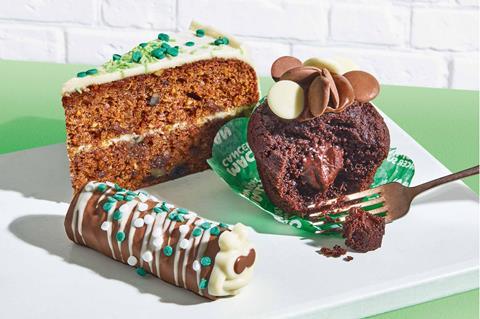 Costa has unveiled itself as a joint headline partner of Macmillan's Coffee Morning alongside M&S Food. The sponsorship sees an exclusive range of products sold in its stores from 1 September to 5 October with a donation from the sale of each going to the cancer charity.
The products include a Macmillan Chocolate Muffin, which is filled with a smooth and rich chocolate filling, topped with a chocolate frosting and finished with milk and white chocolate buttons.
There's also the Macmillan Carrot & Walnut Cake, made with walnuts, sultanas, pineapple, and spices. The sponge is filled and topped with a layer of sweet cream cheese frosting and finished by hand with Macmillan colour themed sugar sprinkles.
Rounding off the trio is the new M&S Mini Colin the Caterpillar. The mini chocolate sponge rolls are covered in smooth chocolate buttercream, a milk chocolate shell and finished with Macmillan colour themed green and white sugar sprinkles.