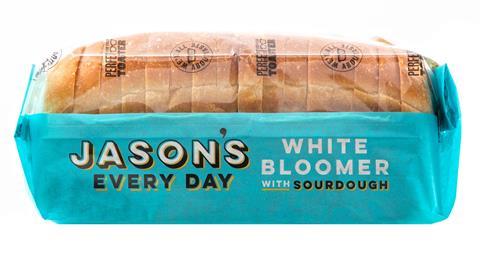 Geary's Bakery has expanded its Jason's range with two 'every day' sourdough products – a White Bloomer with Sourdough and White Rolls with Sourdough.
According to Geary's, the new lines are 'more suited to everyday occasions'. The manufacturing process sees sourdough added into traditional bloomer dough which is then left to ferment to create a 'taste and texture packed full of flavour'.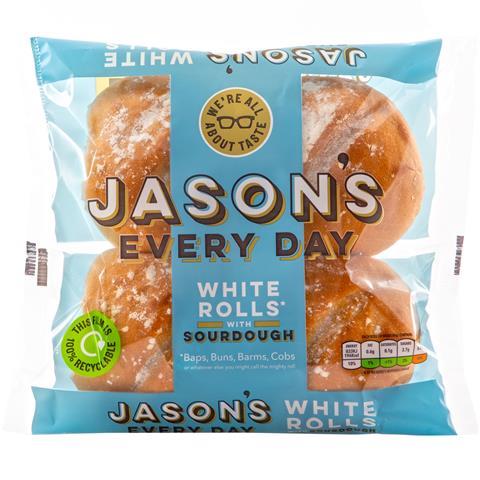 The products will be rolling out in Waitrose from 10 November with an rsp of £1.70 for the 800g loaf and £1.40 for the four-pack of rolls. They join the rest of the Jason's range, which includes a Twisted Sourdough – Olive & Basil, White Ciabattin and Grains & Seeds Ciabattin, on shelf.
All are made using a 24-hour fermentation process which Geary's describes as 'typical of artisanal sourdough'. There is no added sugar, preservatives, or additives either.
Jason's is also launching its first TV campaign which features the range. The advert offers a range of recipe suggestions for the loaves including avocado on toast, spinach and mushrooms on toast and an eggs benedict-inspired brunch. It finishes with the tagline 'Our dough any way every day'.
The range, which was family bakery Geary's first branded venture, was unveiled in March 2020 as it rolled into Marks & Spencer stores under the name Jason's Made with Love. It was rebranded later that year to Jason's Sourdough with NPD following in 2021 in the form of a Superb Sprouted Grains loaf and a breads of the world trio.
Geary's new advert can be viewed here: