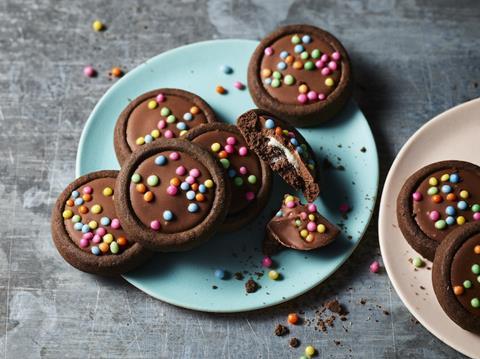 Colin the Caterpillar Button Biscuits, choc orange doughnuts and internationally inspired sourdough loaves are among the latest new bakery products to hit the shelves.
There are also bakery-inspired desserts from Gü as well as revamped pizza bases and tartlets for the foodservice market.
Here's our pick of the latest NPD to be unveiled: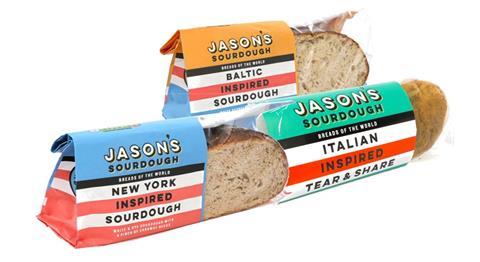 Breads of the worlds, Jason's Sourdough
Jason's Sourdough has unveiled a three-strong 'breads of the world' range.
The range is rolling into Asda stores from 19 April with an rsp of £1.80 and comprises:
White & Rye Sourdough – this 400g New York-inspired loaf features a pinch of caraway seeds and is claimed to be a perfect pairing for pastrami and Emmental deli-style sandwiches
White Sourdough Potato Loaf – with Baltic influences, this 400g loaf has a hint of rosemary Italian Inspired Tear & Share – this 225g flatbread features sundried tomato and basil flavours and is described as ideal for serving on the side of pasta
Each of the loaves are slow proved over 24 hours, the company said, and are free from added sugars, preservatives, and additives.
Geary's Bakery, the family-owned company behind the loaves, first ventured into the branded space in March last year with the Jason's range of ciabattin loaves – a mash up of ciabatta and sourdough. The range was revamped a few months later to 'reinforce' its sourdough credentials.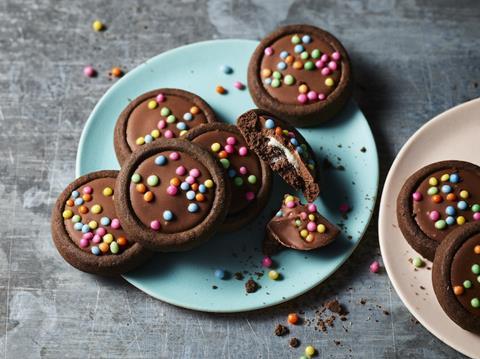 Colin the Caterpillar Button Biscuits, M&S
M&S is taking Colin the Caterpillar into the biscuit aisle in the form of button biscuits.
The cocoa biscuits are filled with a smooth white chocolate centre and topped with milk chocolate and sugar coated sprinkled. They're sold in five-packs which have 110 kcal per portion and cost £1.
The move comes shortly after the retailer took the Colin the Caterpillar brand into cupcakes.
M&S has also rolled out Mini Choc Chip Cookies which come in packs of six and also cost £1. These come in at just under 100 kcal per portion.
Also joining its range are Super Seed Sunflower, Sesame and Linseed Seeded Crackers. Made with over 90% seeds, the savoury snack costs £1.80 per 130g pack.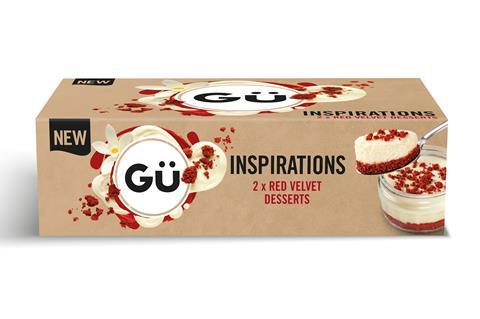 Bakery-inspired desserts, Gü
Chilled dessert brand Gü has launched a range extension called Gü Inspirations which are influenced by popular American-style bakery treats.
The trio of flavours – Chocolate & Honeycomb, Cookies & Cream and Red Velvet – are designed to help attract younger shoppers to the category by offering 'on-trend flavours'. They all have an rsp of £3.40 for a two-pack.
Chocolate & Honeycomb consists of a chocolate biscuit base and caramel sauce, topped with chocolate and honey ganache while the Cookies & Cream variant boasts a dark chocolate cookie dough base topped with a Jersey cream layer and finished with cookie sprinkles. Finally, the Red Velvet version features red velvet biscuit base, topped with a mascarpone cheese frosting and finished with red velvet biscuit crumbs.
The latest addition comes after a period of sustained growth for the brand, Gü said.
"All three flavour profiles are growing in popularity across other categories, particularly among younger shoppers – an audience where there is the opportunity to increase the number of people buying into chilled desserts and their purchase frequency," said Amy Heap, Gü marketing director.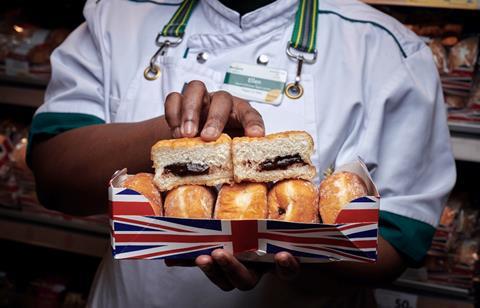 Choc orange doughnut, Morrisons
Morrisons has added a chocolate orange doughnut to its in-store bakery range.
Described as the 'flavour of the moment', each doughnut is hand filled with a chocolate orange filling and dusted with icing sugar. The retailer has also rolled out a lemon curd doughnut for spring. Both are available in 400 stores nationwide priced at 50p per pack of five.
Morrisons makes all its doughnuts in-store from scratch every day.
"We're always looking to add new and exciting flavours to our bakery range. We know that our customers love the chocolate orange trend, so it made sense to combine it with our renowned doughnuts," said Andy Clarke, in-store bakery manager at Morrisons.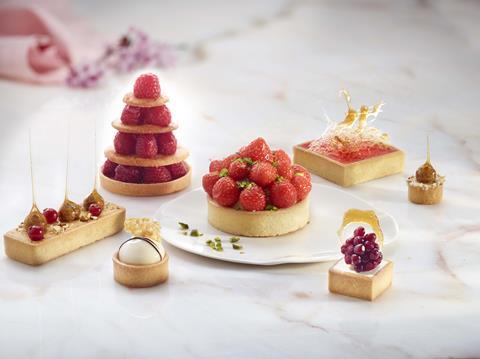 Selection by Pidy, Pidy
Belgium-based pastry supplier has announced a premium range of ready-to-fill tartlets for the foodservice market.
Called Selection by Pidy, the range consists of 11 different tartlets in neutral, sweet or chocolate shortcrust pastry and includes a variety of shapes and sizes. The tartlets are made from a traditional French recipe and have a plant-based coating that does not contain palm oil. This, Pidy said, helps the products maintain their crisp texture for longer.
The range also comes with revamped packaging. The hard, custom-made plastic tray and plastic flow pack has been designed to keep the range secure in transit, the supplier said. The range is also vacuum packed to maintain freshness and can be stored ambient.
"The range has been carefully developed with only the finest ingredients and technical precision to meet the demands of professional chefs and caterers," said Fabien Levet, commercial manager at Pidy UK. "Selection by Pidy has features that really set it apart and provide the confidence of high-quality results every time. Whatever the style of menu or outlet, the range is sure to suit all due to its versatility and will offer even more culinary possibilities."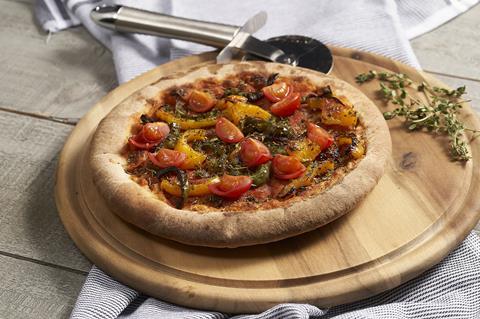 Italian Wood Fired Pizza Bases, Pan'Artisan
Pan'Artisan has re-engineered one of its most popular pizza bases – the Italian Wood Fired one.
The updated version now has a higher crust to reflect the authentic characteristics of Napoli pizza, the company said. The bases are supplied already sauced and delivered part-baked and delivered frozen. When required, operators just need to defrost them at room temperature for 10 minutes.
"We wanted to ensure that our Italian Wood Fired bases were as genuine as they could be. It's for this reason we have them manufactured for us in Italy, guaranteeing provenance and authenticity," said Chris Dickinson, Pan'Artisan's development director. "To ensure a rustic, artisanal base the dough is hand stretched and, to offer the ultimate in convenience, they are topped with a premium tomato sauce and are available in two sizes: 23cm in cases of 10, and 29cm in cases of 12."