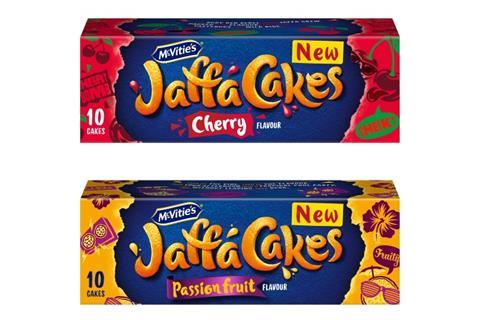 Premier Foods and McVitie's are among the bakery brands to roll out indulgent bakery snacks this January.
Go Ahead and Mars Chocolate Drinks & Treats (MCD&T) have also launched new bakery items, including an orange & lemon cake bar and Maltesers Cake Bar.
Here are the latest sweet treats to hit the UK bakery market: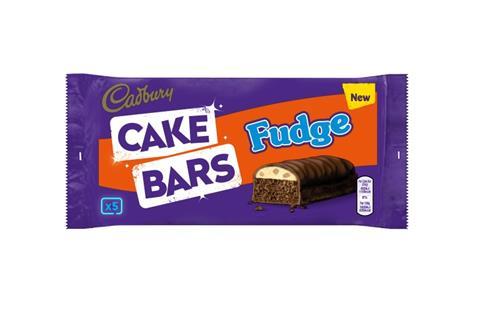 Premier Foods
Premier Foods has extended its range of Cadbury Cake Bars with two new variants.
The duo, inspired by Cadbury Crunchie and Fudge chocolate bars, mark the first time the products are available in an ambient cake format.
The Cadbury Crunchie Cake Bar features honeycomb flavoured crème with honeycomb pieces and a coating of Cadbury Milk Chocolate.
The Cadbury Fudge Cake Bar offers the same chocolate sponge encased in milk chocolate, with fudge flavoured crème and fudge pieces.
"Cadbury Crunchie and Fudge are firm favourites in the chocolate aisle. Our Cake Bar range gives shoppers more ways to enjoy their favourite Cadbury treats, while also giving retailers the opportunity to expand their cake sales into new occasions and increase impulse purchases," said Mathew Bird, brand director for Sweet Treats at Premier Foods.
"As a category, ambient cake isn't viewed by shoppers to offer the same levels of 'treat' and 'reward' as confectionery. Being able to offer a wider range of Cadbury flavours will allow our Cake Bar and range to unlock significant growth opportunities for the category," he added.
Both cake bars are individually wrapped and available for an rsp of £1.85 for a pack of five.
Mars Chocolate Drinks & Treats
Mars Chocolate Drinks & Treats (MCD&T) has added a new cake bar to its range.
The Maltesers Cake Bar comprises a light sponge, a malty cream containing Maltesers pips and a layer of chocolate. Individually wrapped, the cake bars are available at an rsp of £1.65 for a pack of five.
"The eye-catching packaging leaves shoppers in no doubt that these cakes bars are a delicious new way for Maltesers fans to enjoy their favourite confectionery brand," said Michelle Frost, general manager at MCD&T.
"The brand's launch into the biscuit category a year ago has proven highly successful and we believe that the same will be said for the new Maltesers Cake Bars."
The product is available now in Morrisons, Tesco, One Stop, Sainsbury's and Co-op. Consumers can also find it in Asda from 18 January.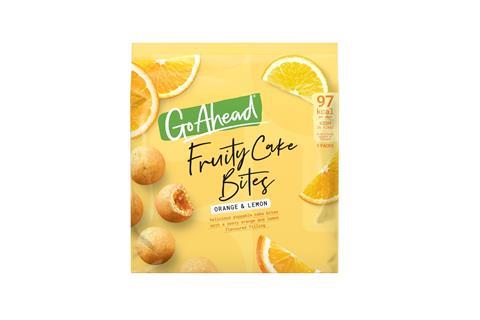 Go Ahead
Pladis-owned Go Ahead has added four Cake Bites to its range.
At 97 calories per pack, the new Go Ahead Fruity Cake Bites (£2.39) come in two variants – Orange & Lemon and Raspberry & Strawberry.
Available in a multipack of five individually portioned packs, they are high in fibre and under 100 calories each.
In addition, Go Ahead Fruit & Fibre slices feature light and crispy baked biscuits with sultanas, a fruity filling and sprinkle of oats and bran. Also high in fibre, they are available in strawberry and blueberry variants and contain 56 calories per slice.
"The great news is that both of our new Go Ahead ranges are launching just in time for New Year and, because they are low in calories and high in fibre, they'll allow retailers to drive growth during a key sales period – while helping shoppers to easily add more fibre into their diets," said Caroline Hipperson, chief marketing officer at Pladis UK&I.
The new range is available from retailers nationwide including Asda and Sainsbury's, as well as convenience and wholesale outlets.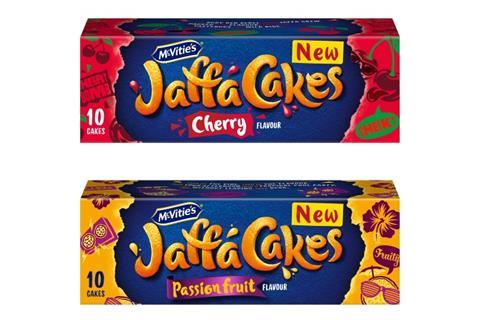 McVitie's
The biscuit brand has rolled out two new Jaffa Cake flavours – Cherry and Passion Fruit.
Both 'fruity and tangy' variants contain dark chocolate and sponge layers. At 122g, the cakes come in boxes of 10 at an rsp of £1.20.
"When it comes to our latest launch, research shows almost three-quarters of younger consumers seek even more flavour innovation in sweet baked goods and you can't get much more 'on trend' than passion fruit and cherry," said Emma Stowers, brand director for McVitie's at Pladis UK&I.
The duo will join the Pineapple and original Orange flavours.
"NPD incorporating these two flavours increased by 73% and 23% respectively in a year, so we're confident the introduction of these lines will help us replicate the success of McVitie's Jaffa Cakes Pineapple Flavour," said Stowers.
The new products are available now in supermarkets nationwide, including convenience stores.