New product development may have taken a hit amid the pandemic, but bakery has still had its fair share of new, innovative and on-trend launches.
Here, British Baker reveals its top picks of retail bakery NPD from 2020: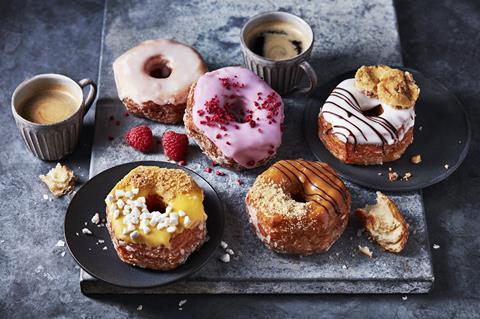 Yumnuts, Marks & Spencer
M&S describes its yum yum and doughnut hybrid, known as the yumnut, as "this year's biggest bakery superstar".
Originally launched in six flavours, including The Plain Jane, Simply the Zest and Milk & Cookies, the in-store bakery range has been extended with a Christmas variant called Santa's Yumnut. They're all made using M&S' butter-enriched yum yum recipe which includes a minimum 18-hour dough resting time coupled with 48 laminations to create a light and open texture. The dough is then deep-fried and covered in a sugar glaze before being decorated with the toppings.
The launch tapped into the increasing trend for unusual bakery hybrids, following in the footsteps of cronut creator Dominique Ansel.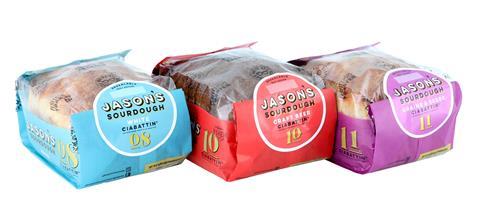 Jason's Sourdough, Geary's Bakery
What do you get when you cross ciabatta and sourdough? A ciabattin, of course!
This combination was the basis for family business Geary's Bakery's first-ever branded range of loaves. The three-strong range, available in M&S, comprises White Ciabattin, Grains & Seeds Ciabattin, and Craft Beer Ciabattin using Vixen Copper Ale from Charnwood Brewery.
They're described as a classic ciabatta mashed up with a sourdough process, baked in a tin and sliced. All three are made using a 24-hour fermentation process.
Originally named Jason's after Geary's master baker, who represents the fourth generation to head up the business, the range has since been renamed as Jason's Sourdough to reinforce its sourdough credentials and heritage, noted Geary's.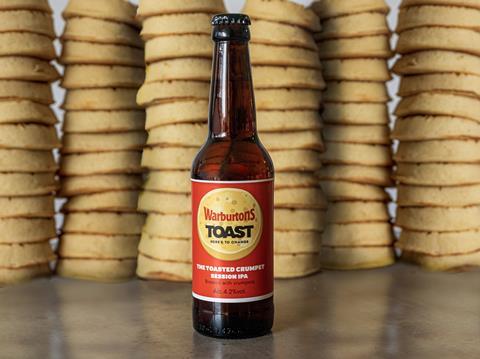 The Toasted Crumpet IPA, Warburtons and Toast Ale
Here's some NPD worth raising a toast to! Warburtons teamed up with Toast Ale to solve the problem of what to do with its 'wonky' crumpets – ones that weren't suitable for sale.
The Session IPA, which has a 4.2% alcohol content, sees them put to good use. It's made by using crumpets to replace the malted barley usually used in the beer-making process, extracting starches and sugars and breaking them down into fermentable sugars.
The launch represented Warburton's first non-baked product in its 140-year history – a trend which it continued with crumpet-shaped slippers in time for Christmas.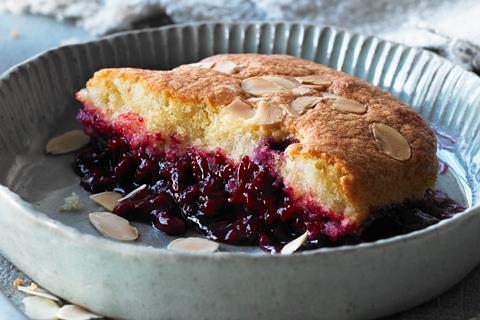 Proper Puds, Charlie Bigham's
Charlie Bigham's ventured into the dessert market with a five-strong range of ready-to-bake puddings, called Proper Puds.
With variants including Sticky Toffee Pudding, Chocolate Fondant and Cherry Bakewell Pudding, the range tapped into consumer demand for "much-loved classics" served straight from the oven.
The NPD represented the first time Charlie Bigham's had ventured away from the premium ready meals category in almost 25 years. Notably, the Bread & Butter Pudding was named overall winner at British Baker's sister title The Grocer's New Products Awards 2020.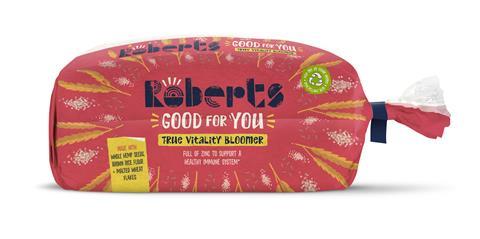 True Vitality Bloomer, Roberts Bakery
Roberts Bakery sought to give bread a healthy makeover when it unveiled four new loaves in June, each with a focus on vitamins, minerals and other nutritious ingredients.
The Energy Balance Bloomer, which has oatmeal, quinoa, watermelon and chia seeds in, was added to the Good for You range alongside the True Vitality Bloomer. The latter features whole hemp seeds, brown rice flour, malted wheat flakes and zinc "for a healthy immune system".
It also rolled out a Vit Hit 50% Wholemeal, 50% White loaf and an Ultimate Fibre Wholemeal loaf, which contains 8.7g of fibre per 100g making it Roberts' highest-fibre wholemeal loaf to date.
Bosh! Cakes, Finsbury Food Group
There was no shortage of vegan-friendly launches in 2020 but one that stands out is the Bosh-branded celebration cakes by Finsbury Food Group.
The launch saw the cake manufacturer venture into the plant-based market by partnering with Henry Firth and Ian Theasby, who founded the Bosh YouTube channel which is focused on vegan recipes. The duo said they wanted to make plant-based diets more appealing and accessible.
The Bosh! cake range includes Ultimate Chocolate and Luscious Lemon variants as well as chocolate and vanilla birthday cakes.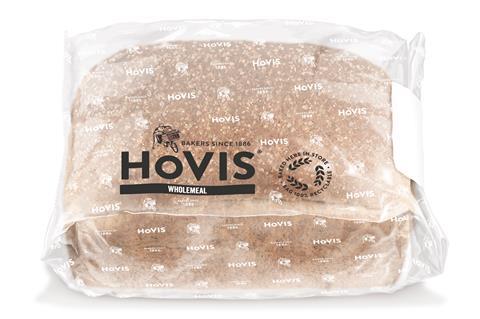 In-Store Bakery Loaves, Hovis
Hovis sought to offer Tesco shoppers more choice with its premium in-store baked loaves.
There's the Hovis wholemeal loaf with malted wheat flakes topped with wheat bran and the Hovis seven seeds loaf with pumpkin seeds, sunflower seeds and linseeds among the ingredients. They're inspired by the bread brand's Tasty Wholemeal and Seed Sensations wrapped loaves.
The launch came after the retailer axed scratch baking in 58 stores and reduced it in more than 200 other sites. At the time, Tesco said it would be launching new speciality breads to meet changing consumer demand.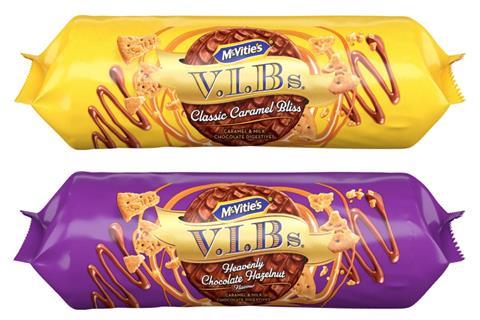 VIBs, McVitie's
You can now be a VIP while eating a VIB (that's very important biscuit), thanks to McVitie's.
The Pladis-owner brand rolled out its "finest biscuits to date" over the summer, each of which is topped with a layer of caramel and coated with McVitie's milk chocolate. Variants include Classic Caramel Bliss, Heavenly Chocolate Hazelnut and Luscious Blood Orange.
McVitie's said it hoped the VIBs would become a bestselling biscuit range within a few years.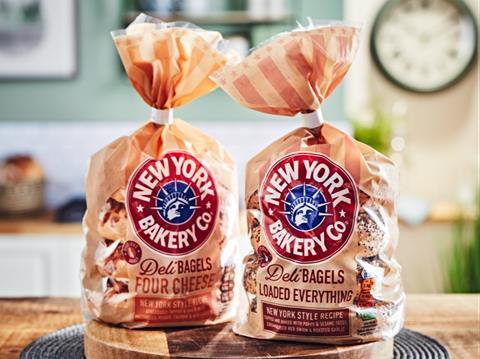 Deli Bagels, New York Bakery Co
Fancy a "fancy schmancy" bagel? New York Bakery Co unveiled two variants as part of its new Deli Bagels range – Four Cheese and Loaded Everything.
The Four Cheese flavour is topped and baked with mozzarella, regato, Cheddar and Red Leicester, while Loaded Everything features the "classic New York flavour" with caramelised red onion, roasted garlic, sesame and poppy seeds.
The NPD is inspired by the American neighbourhood deli and aims to drive growth and incremental sales by attracting new consumers to the fixture and tapping into the growing lunchtime occasion. Notably, insight from analyst Kantar said there had been 6.6m bagel lunchtime occasions over the six months to November 2020.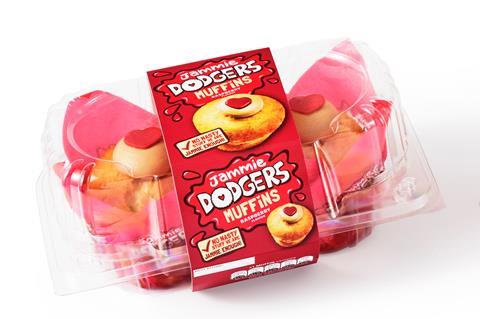 Jammie Dodger Muffins, Speedibake and Burton's Biscuits
Bridging the gap between cakes and biscuits are the Burton's Biscuits range of muffins, manufactured by Speedibake.
Available as part of the Asda in-store bakery fixture, the Jammie Dodgers Muffins feature a jam filling, topped with smooth icing and heart plaque decoration. Muffins and mini muffins based on the Maryland cookies range were also created from the partnership.
They're among a raft of baked goods produced within brand collaborations this year, including the partnership between Dawn Foods and Nestlé Professional, as well as Finsbury and Baileys.