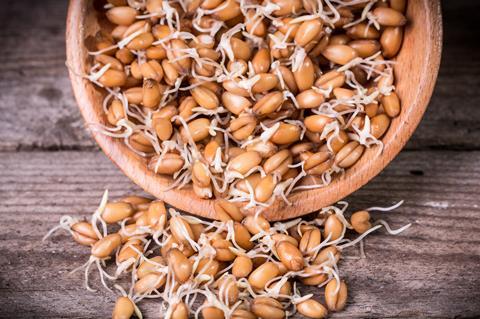 Cereal processor Silvery Tweed is tapping into demand for sprouted grains with new additions to its range.
The new sprouted grains – which have been germinated or sprouted before being processed – comprise wheat, spelt, rye and buckwheat in flaked, kibbled, cracked and flour formats.
They will help bakeries and cereal manufacturers meet consumer demand for natural, healthy and nutritious products, said the Berwick-Upon-Tweed business.
Silvery Tweed's new products are dried after sprouting and unlike the wet formats currently on the market, the grains allow for processing in the same way as non-sprouted ones, it added.
They're said to have a number of health benefits which has boosted their popularity in baked goods in recent years.
"Sprouted grains contain all of the original bran, germ, and endosperm and, as such, are considered whole grains. This means that they are naturally high in fibre, and evidence suggests that their use in food products also results in an increase in soluble fibre," said Julie Telfer, NPD manager at Silvery Tweeds.
"In addition, the sprouting process breaks down nutrients such as starches and proteins, making the grains easier to digest. Finally, a reduction in the amount of anti-nutrient phytate present in sprouted grains increases the bioavailability of nutrients to the body."
The sprouted flakes work well in cereals such as mueslis and granolas, she added, which are growing in popularity as a topping or inclusion in baked goods. The kibbled grain and flour formats, meanwhile, are described as ideal for use in breads, crispbreads and biscuits.
"Incorporating sprouted grains opens up opportunities to create new and innovative products that will meet consumer demand in a competitive market," Telfer added.