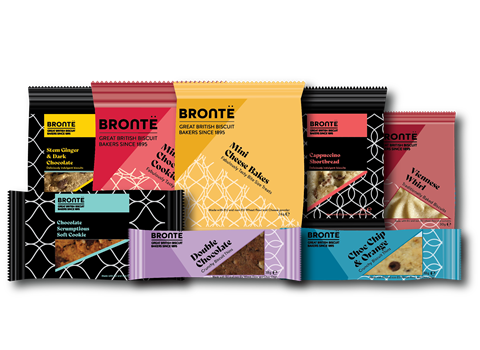 Burton's Biscuit Co has launched a dedicated foodservice division designed to drive growth in the UK out of home market as it emerges from the latest lockdown.
Called Burton's Foodservice, it marks the company's biggest ever investment in the channel and coincides with the rebrand of its Bronte out of home biscuits range which was acquired as part of Burton's purchase of Paterson Aran in 2019.
The new division, according to Burton's, will look to strengthen the company's proposition in the out of home market with increased listings and distribution as well as support for existing customers.
Wills Jennings, director of foodservice sales at Burton's, said it marked an "important milestone in the company strategy to deliver growth, representing a continued commitment and investment by Burton's to bring new and exciting products in foodservice relevant formats to market".
The news comes just a couple of months after Burton's Biscuit Company was acquired by CTH, a Belgian holding company related to the Ferrero Group. As part of the deal to buy the company from Ontario Teachers' Pension Plan Board, Ferrero will take over Burton's six production facilities in the UK, located in Blackpool, Dorset, Edinburgh, Livingston, Llantarnam and the Isle of Arran.
The rebrand of Bronte, meanwhile, forms part of Burton's wider strategy for the channel and aims to build on the success of the brand and strengthen its presence in the 'ever more competitive biscuit market'.
The relaunch sees new flavours and formats added which Burton's said are designed to ensure there is a product for 'all channel requirements and budgets'. These include 'core', described as entry to mid-tier products, and 'premium' products. The core range includes mini choc chip cookie bites, baked cheese biscuit bites and individually wrapped traditional biscuits. The premium range, meanwhile, features chunky soft choc chip and fruit & oat cookies as well as butter shortbread.
"Bronte has a strong heritage; however, the old branding did not truly convey our product quality," explained Jennings. "The new logo and packaging are the result of extensive research and now boast a premium look, designed to reposition Bronte as a contemporary brand that hospitality outlets would be proud to serve to their guests."