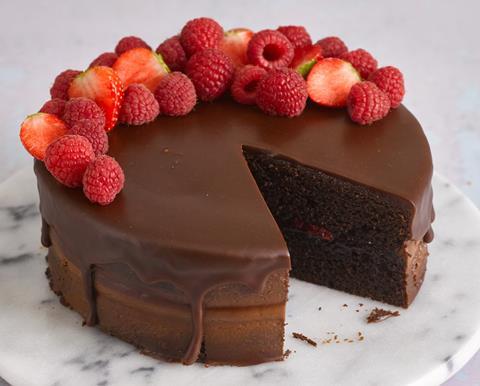 CSM Ingredients has rolled out two reduced sugar cake mixes as part of its Craigmillar range.
The NPD comes just days after the business was officially launched following the completion of the CSM Bakery Solutions sales to an investment subsidiary of Investindustrial.
Available in chocolate and plain variants, the mixes boast 30% less sugar than the Craigmillar Crème Cake mixes with 'easy digestible fibres' used as part of the sugar reduction process. The firm opted for maltodextrin as it has 'better digestive tolerance' than inulin.
The mixes can be used to make a variety of cakes such as cupcakes, muffins, loaf cakes and whole ones – bakers just need to add eggs, oil and water. Bakers are also encouraged to add inclusions, such as nuts, seeds and dried fruit, to the mix for added nutritional benefits.
They tap into demand for healthier products, CSM said, and can help bakers meet Public Health England's voluntary sugar reduction targets. This is of particular importance to those catering for school audiences, it added.
In a UK-wide dietary survey, CSM found that 16.6% of respondents were looking for reduced sugar options while a further 10.3% said that calorie counting was a consideration when choosing food.
Notably, Tate & Lyle's European Bakery Industry report, which surveyed 400 bakery professionals, found that 73% of those polled said foods with a lower sugar and calorie content were the biggest driver of business growth.
"The launch of the two new reduced sugar cake mixes will enable bakers to offer products to their customers that tap into the ever-increasing demand in the market for healthier food items," said Cristiana Ballarini, CSM Ingredients activation director West, South & International.
"The 'war on sugar' has put increased pressure on the food and drink industry to reduce the amount of sugar used in products, but this can be tricky for businesses to achieve."
Ballarini added that the mixes "don't compromise on flavour" which can be off-putting to consumers when it comes to reduce sugar products.
To find out more on how healthy reformulation is playing out in bakery, read our latest feature 'The reformulation equation: how to reduce sugar and fat in baked goods'.