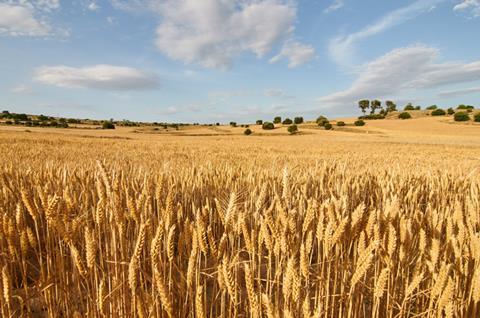 Rising energy costs, driver shortages and a drop in UK breadmaking wheat quality are among the issues being faced by the flour milling industry, according to a recent briefing by UK Flour Millers.
The trade body noted that whilst the UK wheat crop is estimated at 48% higher than in 2020, prices remain elevated owing to strong domestic demand and global pressures. Quoted prices this month for delivered breadmaking wheat (in the north west) are £49.50 per tonne higher than the previous year at £268/t.
According to Defra, the UK is expected to produce 14m tonnes in 2021. This is well above the 'tiny' crop seen in 2020, which came in at 9.7m tonnes, but only just above the five-year average.
"UK and global wheat prices have risen very sharply year on year, owing to tight supply and demand. Against a backdrop of rising transport and energy costs, the 2021/22 season looks to be challenging, despite a significant rebound in the size of the UK wheat crop," the trade body said in the briefing.
Further pressure has been put on supplies owing to a 'severe' reduction in Canadian wheat with the USDA forecasting production at its lowest in 14 years owing to drought damage. This, UK Flour Millers said, is 'particularly significant' for the UK market as millers import approximately 500kt of high protein Canadian spring wheat every year. As such, the forward cost for it in 2022 is currently £373/t – a 46% increase on the previous year.
Prices across the supply chain are also rising, with the cost of energy amongst those noted by the trade body. "Electricity prices have been affected by the rise in global gas prices, which are sitting at their highest level for seven years in real terms owing to a drop in exports of Russian gas," UK Flour Millers said.
Transport costs have also risen significantly this year as the trade body points to the UK's ongoing haulage crisis.
"The shortage of drivers has led to a significant increase in rates, up by 150% in some regions," it added. "For mills sourcing wheat over longer distances, this pressure can be seen in an increase of the premium for milling wheat over feed wheat. There is little sign the haulage issues can be resolved in the short-term and it is likely that the lead up to Christmas period and the start of the sugar beet campaign will add demand pressure to the already limited pool of drivers."