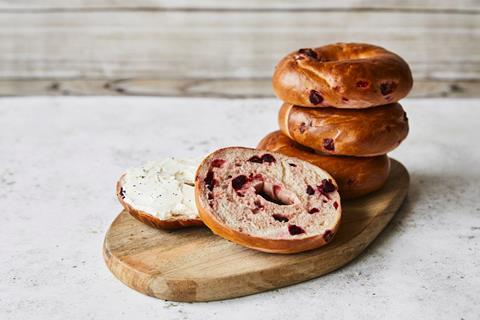 Ingredients specialist Puratos UK has teamed up with fruit grower and processor Fourayes to launch a range of real fruit and vegetable pieces.
Called Utterly Fruity, the four-strong range comprises Bramley apple, cranberry, carrot, and beetroot and can be used in bakery applications such as specialty breads and cakes as well as ice cream.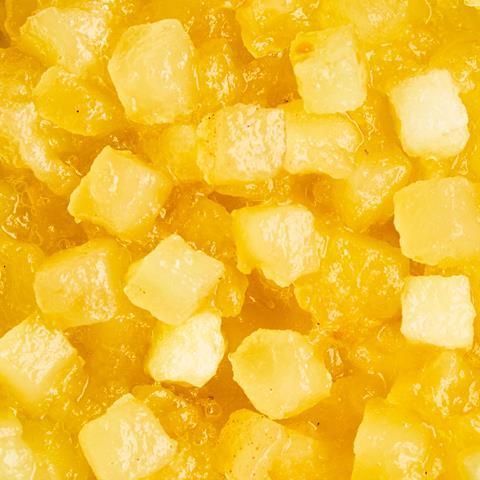 The line-up was developed after research by Puratos found a third of UK consumers now look for the inclusion of 'power ingredients', such as fresh fruit, in their food, while almost half (44%) wish to buy products that contain locally-sourced ingredients.
Formulated to overcome moisture migration issues, the ingredients are also said to never freeze yet still retain their fresh-fruit texture.
"With Utterly Fruity, Fourayes has turned premium fresh fruits into flexible, high-quality ingredients which maintain fresh fruit integrity in harsh mixing and at high temperatures," said Julia Darvill, Puratos UK, managing director. "In addition, they never freeze, making them the perfect pairing for everything from bagels to muffins to ice cream."
Grower Fourayes operates from its 100-acre English Bramley apple orchard in Kent and supplies an array of products from fruit fillings and commercial jams to processed English Bramley apple and mincemeat.
"This partnership showcases the natural synergies of a progressive third generation fruit manufacturer and an internationally-renowned and respected family-owned bakery specialist," managing director and fruitician Phil Acock, said.
"Utterly Fruity is the jewel in our product portfolio crown, finding the coveted sweet-spot between freshness and juicy real-fruit taste, and we're delighted to be working with Puratos to bring this truly transformative ingredients range to a bigger stage."
Puratos UK forms part of the international Puratos Group which has recently seen Pierre Tossut step up as CEO after 26 years with the business. In a recent interview with British Baker, Tossut explained why innovation was a key ingredient in the company's success as it aims to increase its turnover to €5bn by 2030.