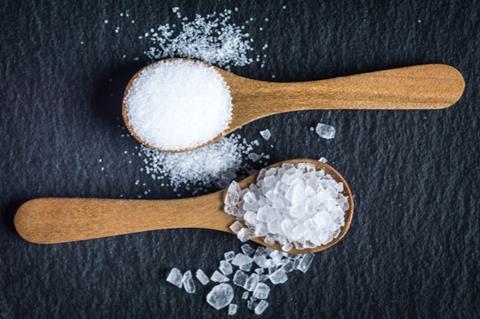 The decision by the government to omit salt and sugar tax in its food strategy plans has been described as "shambolic" by a prominent campaign group.
Both the NHS and the nation's health will suffer as a result of the move, according to Graham MacGregor, professor of cardiovascular medicine at Queen Mary University of London and Chairman of Action on Sugar and Action on Salt.
A tax on sugar and salt in processed foods was among the recommendations proposed in 2021 by the National Food Strategy, an independent review commissioned by the Department for Environment, Food & Rural Affairs (Defra) to advise the UK government.
"Today's announcement makes it abundantly clear that our government is in the pocket of the food industry and has no desire to bite the hand that feeds it," MacGregor said. "We can only assume that [health secretary] Sajid Javid has chosen not to implement these tailor-made recommendations for political reasons which completely contradicts the government's levelling up ambitions."
The National Food Strategy's proposal for a sugar and salt reformulation tax – among 14 in the review led by Leon co-founder Henry Dimbleby – involved the introduction of a £3/kg and £6/kg on sugar and salt respectively when sold for use in processed food or in restaurants and catering businesses. The purpose of such a tax would be to "escape the junk food cycle and protect the NHS", the report said.
However, the Government Food Strategy, introduced into the House of Commons by environment secretary George Eustice today (13 June 2022), contains no such plans.
"The National Food Strategy proposed bold, evidence-based recommendations that would have had an enormous impact on improving our food system, making healthier food more available and accessible to all," MacGregor said. "This included a key recommendation to tax the food industry to ensure they remove excess salt and sugar from their products and help protect the nation's health from the devastating effects of unhealthy diets – the biggest cause of death and disability globally.
"This shambolic decision will no doubt massively impact the NHS and the nation's health, which will suffer the consequences and escalating cost of treating obesity, type 2 diabetes and tooth decay – all linked to our very high and unnecessary sugar, salt and saturated fat intakes – that the food industry is entirely responsible for," added MacGregor.
The government's omission of plans for sugar and salt reformulation tax in its food strategy follows the postponement of rules restricting the promotion of foods high in fat, salt or sugar (HFSS). A measure to ban retail volume promotions for HFSS items, including 'buy one get one free' and 'three for two' deals, has been shelved until 1 October 2023 – one year after the implementation date originally planned. The introduction of a 9pm watershed for TV and paid-for online adverts for HFSS foods – originally scheduled for implementation from 1 January 2023 – has also been postponed by 12 months.