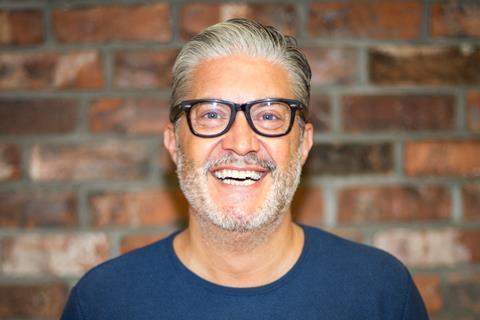 Danish bakery chain Ole & Steen has named Graham Hollinshead as its new UK managing director.
The former Caravan Restaurants operations director starts in the role today (6 November). He takes over from Tim Selby, who was internally promoted from operations director to become Ole & Steen's interim UK MD back in April when Lee Nixon stepped down.
The appointment of Hollinshead comes at a time when the business begins its search for a new group CEO, with Jason Cotta agreeing to step down to make way for a candidate 'better suited to Ole & Steen's strategic needs in the future'. The process of recruitment for the position has been initiatied, the company confirmed, with current group chief commercial officer Jesper Mark Dixen also receiving an internal promotion to serve as group CEO in the meantime.
In May, the board of directors of Ole & Steen's parent company Danish Bake Holding welcomed David Campbell as its new chairman, bringing a deep experience of the hospitality sector including previous stints as CEO at the likes of PizzaExpress, The Ivy Collection, and Wagamama.
Other recent appointments include Stuart Cockburn, formerly the operations director for Costa Coffee in China, as Ole & Steen's new UK operations director, and Beth Clarke, previously head of people development at Wagamama, as new UK head of people.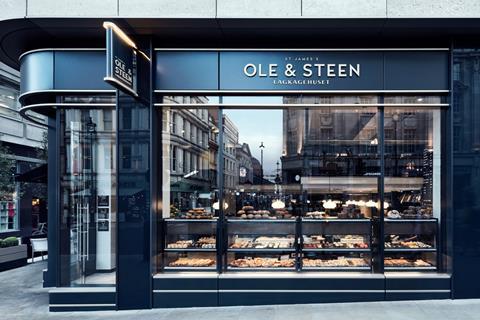 Search for a CEO
Cotta joined the business in August 2019, having previously held senior positions at Costa Coffee over a period of nine years including managing director and operations director UK.
Ole & Steen expressed its gratitude for Cotta's "significant contribution" to the company, saying that he had played a key role in its development so far.
"Ole & Steen has been through an intense growth journey over the past five years, where the company has doubled in size and successfully established itself firmly in both Denmark and internationally in London and New York," said chairman Campbell.
"The Board of Directors and Jason Cotta have jointly agreed that a Group CEO with a different profile will be better suited to Ole & Steen's strategic needs in the future. Going forward, the strategic focus will be on improving operating results across markets and continuing the work to build a leading bakery chain that delivers Danish quality baked goods to customers in Denmark and internationally," Campbell added.
Ole & Steen opened its 26th shop in the UK in Kingston-upon-Thames earlier this year, and subsequently launched a Grab & Go concept at its Canary Wharf outlet as well as a Brød of the Week promotional campaign in July. The company currently operates more than 100 outlets in Denmark – trading as Lagkagehuset – and five sites in New York.