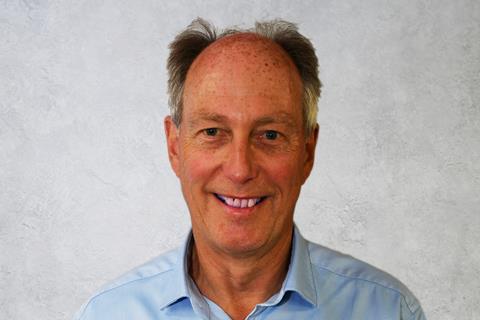 Egg-free cake specialist Cake Box has appointed Martin Blair as its new non-executive chairman.
Nilesh Sachdev stepped down from the role on 31 October 2023. The recruitment process involved interviewing a number of external candidates over recent months.
Cake Box finally chose Blair, who was said to have a deep knowledge of the business and its strategy having sat on its board as an independent non-executive director and chair of the Audit Committee since June 2018, when it was admitted to trading on the AIM market of the London Stock Exchange.
Blair has strong financial and digital expertise, and experience as a non-executive director of other listed companies including board positions at Kape Technologies and T42 IoT Tracking Solutions, as well as serving as CFO of Pilat Media. Cake Box said he will continue to chair its Audit Committee until a suitable replacement can be found.
In addition, Adam Batty has been appointed as Cake Box's senior independent director.
"On behalf of the Board, I would like to thank Neil for his contribution to Cake Box," said Cake Box CEO Sukh Chamdal. "He has been instrumental in the delivery of Cake Box's significant growth since our IPO more than five years ago, with the store estate almost tripling during his tenure.
"Neil had a particular focus on improving diversity in our business, helping to significantly increase the number of female franchisees to over 40 today. We wish him all the best for the future."
Chamdal described Blair as the standout candidate among a strong field, and said he was delighted for him to step up to the chair to help guide the business through the next stage of its growth.
Blair noted he was looking forward to working with the Cake Box board to capitalise on "many exciting growth opportunities", which he said had been outlined at their recent Capital Markets event. "With an experienced leadership team and ambitious strategy, I am confident that the Group will continue to deliver growth for all stakeholders," he added.
In its most recent trading update, Cake Box reported revenues were up by 6% for the first half of the year with adjusted profits ahead of H1 2023. In July, it rejected a 'materially undervaluing' takeover offer from an Australian asset management group.
It has continued to grow its estate with seven new stores opened since the beginning of the new financial year – as of 30 July 2023, it trades out of a total of 212 franchise outlets nationwide.