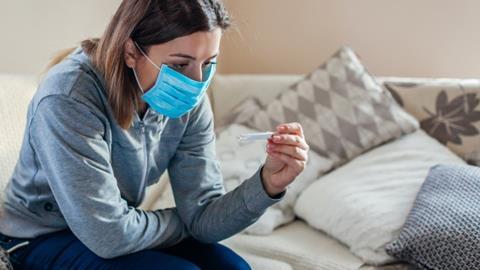 Small- and medium-sized businesses will be able to reclaim Statutory Sick Pay (SSP) for staff off work due to the Covid-19 coronavirus.
Employers with fewer than 250 staff (as of 28 February) will be eligible to claim a refund of up to two weeks' SSP for each eligible employee who has been off work because of Covid-19.
In addition, SSP will now be available for people diagnosed with Covid-19 or those unable to work because they are self-isolating. People who are advised to self-isolate will soon be able to obtain an alternative to the doctor's fit note to cover this by contacting NHS 111.
The plans were announced in today's (11 March) Budget as part of a £12bn package of temporary measures to support public services, individuals and businesses through economic disruption caused by the coronavirus outbreak.
Employers will need to keep records of staff absences, but employees will not need to provide a doctor's note. The government will work with employers over the coming months to set up the repayment mechanism for employers.
The Budget was also used to announce plans to aid businesses impacted by Covid-19 by:
Increasing the Business Rates retail discount to 100% for a year and expand it to the leisure and hospitality sectors
Providing an additional £2.2bn funding for local authorities to support small businesses that already pay little or no Business Rates because of Small Business Rate Relief (SBRR). This will provide a one-off grant of £3,000 to around 700,000 business currently eligible for SBRR or Rural Rate Relief
Establishing a temporary Coronavirus Business Interruption Loan Scheme, delivered by the British Business Bank, to support businesses to access bank lending and overdrafts.
In addition, it was pointed out that all businesses and self-employed people in financial distress, and with outstanding tax liabilities, may be eligible to receive support with their tax affairs through HMRC's Time To Pay service.