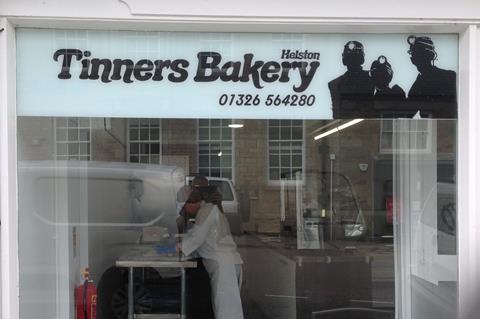 Former staff from the Horse & Jockey pasty shop have opened Tinners Bakery in Helston.
The new bakery serves pasties, sausage rolls, cakes, samosas and sandwiches, as well as salads, scotch eggs and filled rolls. There are currently four members of staff, formerly from local business Horse & Jockey.
Husband and wife team Surrinder and Mary Paul founded Tinners, making use of Mary's experience working at the Horse & Jockey for 24 years.
She has previously worked at Warrens Bakery in St Just, followed by a year at Philps Pasties, which acquired the Horse & Jockey.
Joining the line-up is Mary's sister Linda Pluckrose and her brother-in-law John Pluckrose. As well as working at Philps Pasties, Linda has also worked at Horse & Jockey, where John used to make pastry.
"The idea for me was to set up a small family business. My wife Mary has worked in bakeries most of her life. Her sister Linda Pluckrose and her husband John Pluckrose have about 20 years of experience in bakeries. It was the logical business to get into," said Surrinder.
The staff are currently buying in pastry until they receive a mixer to make their own on the premises.
Consumers can also order a personalised pasty for the following day, said the firm. For example, without peppers or onions.
The team plans to make their own pastry, baked by John, it added.
"Initially, we were hoping to open in April, but with Covid-19, we held back from signing the lease. We will see what happens in the future, but as long as we can make a living out of the business, it will be fine for us."