The numbers are astounding: 130 million slices of bread, five million packets of biscuits, 4.5 million cakes and two million pizzas – bought by consumers every day and all made from flour milled in the UK.
In case you're not already impressed, consider that 99.8% of households in the UK buy bread – which is a bigger percentage than for those that buy toothpaste – and around 30% of all grocery items in supermarket contain flour.
To deal with this demand, every year UK millers purchase around 5.6 million tonnes of wheat to mill approximately 4.5 million tonnes of flour.
The figures, courtesy of UK Flour Millers, illustrate the importance of the milling sector in the UK as well as the wheat flour it produces, which the trade body describes – with some justification – as the 'bedrock of the UK diet'.
However, it seems the nation's love of flour-based products is not matched by its knowledge of the industry that produces the vital ingredient. A traditional image of milling persists among the public, which – although somewhat romantic and not altogether unflattering – bears little resemblance to the modern reality.
"For many people, their perception of flour milling is still one of the old craft-style mill, where the flour is ground on stones, and powered by the picturesque-style wind or water mill," observes Carole Longworth, general manager for ADM Milling UK. "But this could not be further from the truth. Milling is in fact one of the most technologically advanced industries that we have today."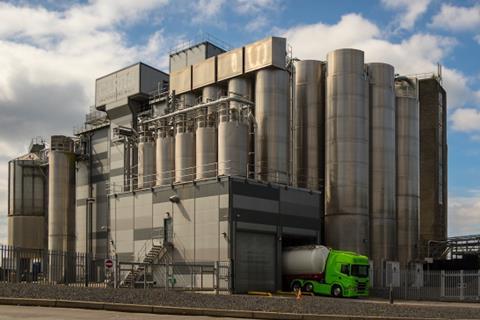 Investment
The milling industry has invested heavily in new and renewed facilities over the last 10 years, improving efficiencies and steadily increasing labour productivity.
According to Tim Hall, group project manager at Carr's Flour Mills, the UK boasts the most efficient and competitive flour milling industry in the world.
"There are roughly 50 mills across the UK, compared with over double that number 30 years ago," Hall says. "Those that are still in business are likely to be owned by companies who are committed to investment."
The focus of much of these funds is, or course, technology, with automation becoming the driving force inside the modern mill.
"This industry has always embraced technology and most modern mills will include a sophisticated control system that efficiently manages the whole process," explains Hall. "Manning levels are low, with only one or possibly two operatives per shift engaged in production."
Modern-day millers have the advantage of state-of-the-art technology, helping the mill to operate at the highest level
According to ADM's Longworth, a modern-day flour mill is so efficient it could run overnight fully automated and unmanned – although she's quick to point out that diligence, and a vigilant focus on safety means that a mill would "never be left to run itself".
"But the technology exists to do so," Longworth insists, "and it is this technology that allows modern-day mills to churn out flour 24 hours a day, seven days a week, 365 days a year."
While cutting-edge technology continues to achieve greater efficiency and allows for more control over the milling process, it also plays an essential role in maintaining quality and standards.
"Modern-day millers have the advantage of state-of-the-art technology, helping the mill to operate at the highest level of human health and safety, food safety, and process and energy efficiency levels with low wastage and downtime," says Sunil Kassim, site manager for ADM Milling UK. "This assists in achieving consistently high-quality results."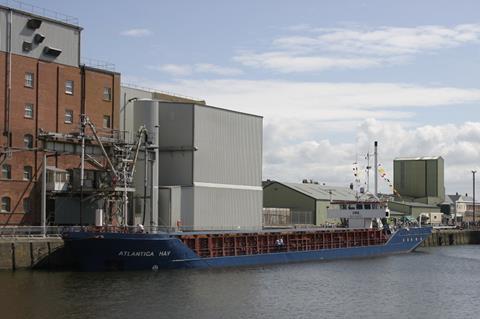 Health and safety
According to Kassim's colleague Howard Motley, ADM regional technology manager, health and safety are "at the forefront of modern-day milling", and the industry has made "significant improvements" over recent years.
"We work closely with our equipment suppliers right from the very first design stages," Motley adds. "This ensures that any requests for adjustments to improve equipment safety are taken into consideration early on."
All mills have rigorous HACCP (hazard analysis, critical control points) systems applied throughout the milling process to remove hazardous material, alongside in-house and independent monitoring of residues of pesticides, other possible agricultural contaminants and bacteria.
The introduction of online analysis devices has improved consistency of product quality
"Metal detection down to very fine tolerances has been introduced into mills and packing lines," says Carr's Hall. "Optical sorters that remove discoloured impurities in wheat are now common in flour mill wheat cleaning plants."
Along with safety, the quest for quality is a key driver in the evolution of milling. Against a background of improved efficiencies, it may be surprising to learn that the modern roller mill uses a more gradual processes to extract the flour from the wheat than the traditional stoneground mill – shearing and scraping the endosperm from the bran layers rather than crushing the grain in one pass.
This process means more white flour can be extracted from the centre of the wheat berry and that different layers of the grain can be carefully milled in the most appropriate way.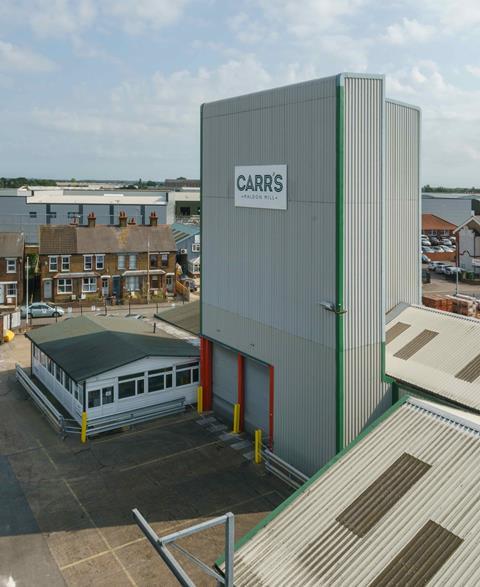 Testing
Just as crucial as the process itself, however, is the testing performed that allows millers to consistently produce flours that meet the exacting end-use specifications of their clients.
"The introduction of online analysis devices that can process the key quality parameters of protein, water absorption, moisture and bran levels has improved consistency of product quality, which is so important to the customer," says Hall.
Firms such as ADM even boast online facilities that mimic a plant bakery to allow millers to routinely test and monitor physical and chemical qualities of the flour, as well as functionality.
The industry's onus on analysis is evident even before the milling process. According to UK Flour Millers, the sector maintains a close relationship with plant breeders, employing systems for testing new wheat varieties to ensure future supplies. In fact, the trade body says more than 7,000 tests are carried out each year on new varieties to assess their suitability for milling and baking. This information is also used to provide information to farmers via a recommended list compiled by the Agriculture and Horticulture Development Board (AHDB), allowing them to make informed decisions before choosing which varieties to plant.
With the industry fixed on constant improvement, Hall believed believes future technological developments will focus on addressing milling's impact on the environment. "Modern mills have improved energy efficiency and control of emissions but there will be more to come," he says.
UK Flour Millers, meanwhile, foresees progress continuing its current trajectory – with a combination of investment in future supplies of wheat, careful management and investment in the flour milling process, and the training and development of people. This, it hopes, will maintaining the modern UK flour milling industry's status as "a genuine world leader".