The nation's bakers have been busy raising dough for charity The Children's Trust this National Doughnut Week (7-15 May 2022).
Sponsored by CSM Ingredients, the week sees proceeds from the sale of over-the-top treats topped with sweets, biscuits and more to classic jam-filled doughnuts donated to the charity which specialises in helping children with brain injuries.
Here are some of the treats enticing customers:
Dunns Bakery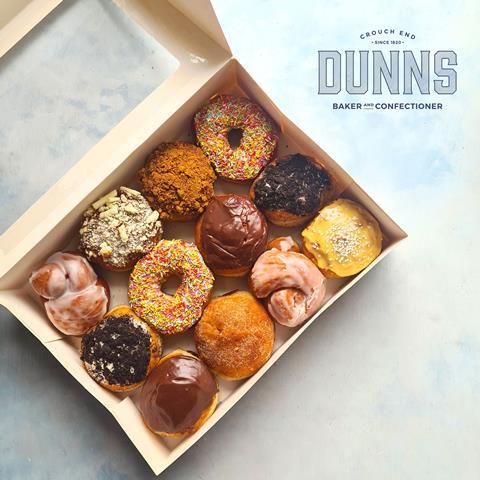 North London-based Dunns Bakery is the business that started National Doughnut Week. Director Christopher Freeman estblished the fundraiser in 1991 and since then it has raised more than £1m for charity. Flavours on offer at the bakery this week include classic jam, apple, lemon, Oreo, sprinkles and Lotus Biscoff with 25p from every doughnut sold donated to The Children's Trust.
Warings Bakery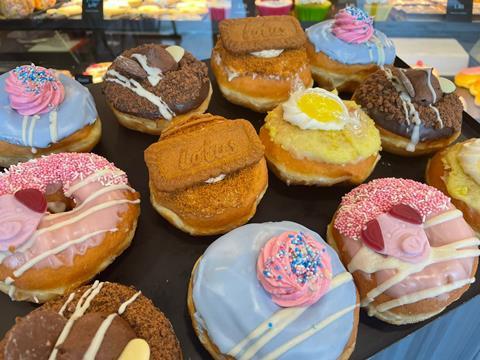 Warings has unveiled two limited-edition treats for National Doughnut Week – Sweet Child O' Swine and Top of the Pops. The former features a strawberry glaze topped with sprinkles, a white chocolate drizzle and a piggy sweet. Top of the Pops, meanwhile, has blue raspberry fudge icing finished with raspberry cream, sprinkles, white chocolate and popping candy. As Warings notes on its social media 'It might be a one week, one hit wonder, so get it before it drops out of the charts'.
Planet Doughnut
There's always doughnuts galore at Planet Doughnut which is donating a percentage of its proceeds to The Children's Trust. Menu items include the indulgent lemon cheesecake doughnut, caramel ring, honeycomb crunch and the Homer, named after The Simpsons character.
Hideout Coffee Company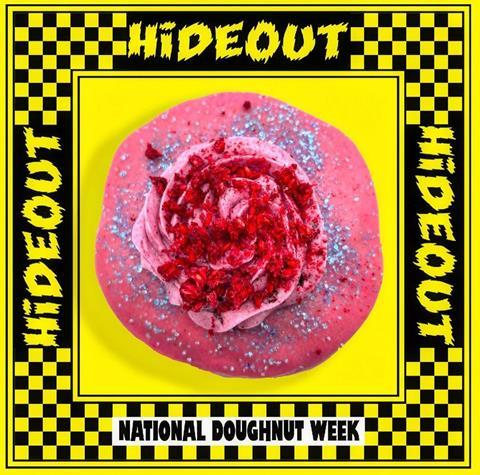 This Portsmouth-based doughnut and coffee specialist is embracing fruit flavours with its Berry Good Doughnut. The bright pink treat is filled with strawberry jam and topped with strawberry icing, blue sugar, bluberry buttercream and freezedried raspberries.
Breadalbane Bakery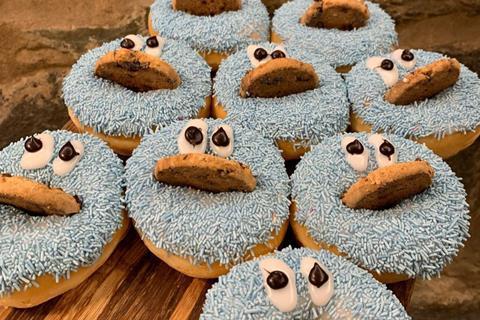 Scottish bakery Breadalbane is bringing back some of its much-loved classics for National Doughnut Week, including caramel apple crumble doughnuts. There's also Kinder Bueno, Cookie Monster and strawberries & cream varieties on sale alongside regional classics such as the Irn Bru doughnut.
Birds Bakery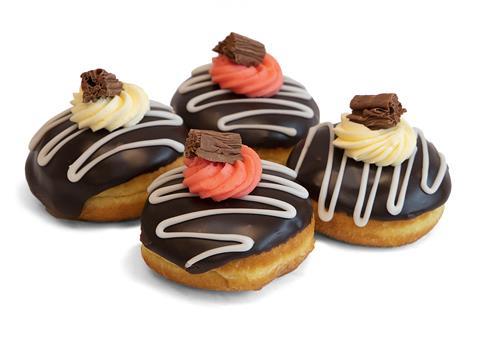 Birds Bakery has a host of activity to help raise money for charity, including rolling out the doughnut week special (pictured above). The treats are cream & custard filled, topped with chocolate, frosting and flaked chocolate. The bakery is also running a 'golden doughnut' promotion which sees the filling in a small number of its caramel doughnuts replaced with a 'golden' orange curd. Customers who find the treats will win a £10 voucher to spend at the bakery.
Caccia &Tails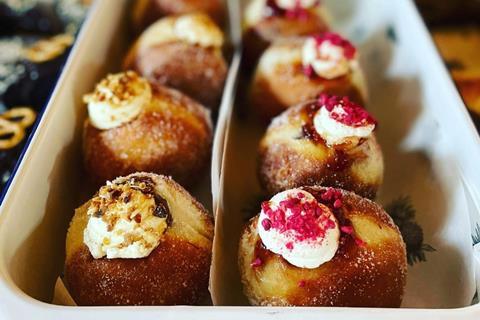 Lewes-based café Caccia & Tails is donating 50p from every doughnut sold to charity. On the menu this week are salted caramel filled doughnuts which are dusted with sugar and topped with honeycomb, as well as filled doughnut 'dots' (pictured) which are topped with freezedried raspberries and cream.
The Crazy Baker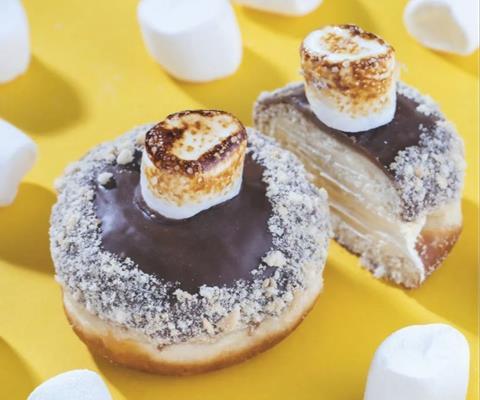 Fireside Smores (pictured) are just one type of doughnut available from this Swansea doughnut specialist. The doughnuts are topped with chocolate, coated in a biscuit crumb and finished with a toasted marshmallow. Black Forest Gateaux, Cappuccino Puddle and Vegan Raspberry & Coconut Puddle are among the others on the menu.
Stanhill Farm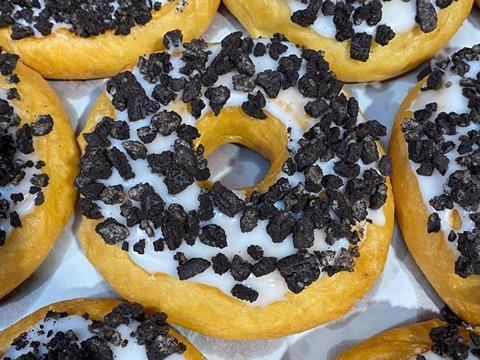 This farm shop is getting into the spirit by rolling out 'doughnuts of the day' – with new flavours unveiled every day of National Doughnut Week. So far there's been Oreo, honeycomb, salted caramel and marshmallow-topped treats. The Dartford business has vowed to donate all takings from the doughnuts to The Children's Trust during the week-long celebration.
Nay's Traybakes
This small business has embraced one of 2022's top flavours for its doughnuts – Lotus Biscoff. The Nottingham-based bakery has also introduced Kinder Bueno-topped treats for the occasion.
Bradford Bakers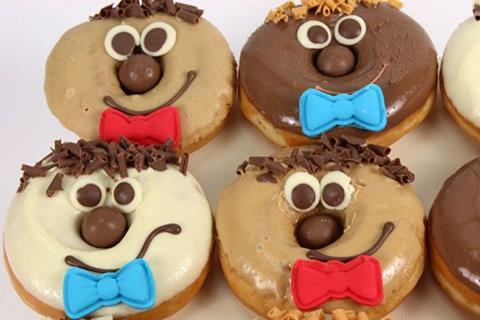 These cheeky treats are Bradford Bakers' Colld Dude Doughnuts. Every doughnut is hand dipped in either white, caramel or milk chocolate and then decorated with a smiling face complete with chocolate eyes, chocolate curls for hair, a Malteser nose and edible bow tie. Also available is the Sweet Treat Variety Doughnut Box with each doughnut topped with mini biscuits and chocolates.