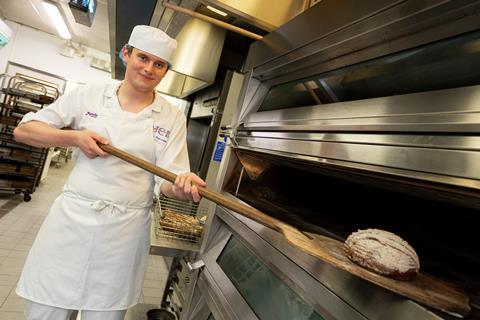 University College Birmingham (UCB) is holding an informal gathering of professionals from bakery, patisserie and associated industries on 27 May.
The free event is being organised by the University's Bakery Department and College of Food. It is being run to increase networking and links across the bakery industry, particularly in the Midlands, as well as expose UCB's graduating Bakery & Patisserie Technology Degree students to the professional bakery industry, the organisers said.
The four-hour event is being held in college's flagship eatery, The Restaurant @ UCB, where drinks and hot buffet lunch will be provided.
Guest speakers include Jason Vaghela, HR director at AB Mauri UK, who will be discussing what employers look for in career position applicants, as well as Keith Houliston, Bakels ambassador and president of the Alliance for Bakery Students and Trainees (ABST), who will be sharing his views on the future of bakery education in the UK.
Attendees will also hear from Professor Kali Davidson, head of the College of Food at UCB, and be given the chance to visit UCB's bakery and food science facilities.
With recruitment in bakery increasingly under the spotlight, Joanne Lyons, senior bakery lecturer at UCB, recently told British Baker of UCB's "proud record" of bakery graduates successfully forming careers in the sector. Students are given opportunities of work placements in craft and artisan bakeries, patisseries and cake decoration businesses, many of which lead to jobs after graduation, according to Lyons.
UCB also has an ongoing partnership with Dawn Foods, which appoints student ambassadors from the university – the latest of whom were announced in January as Ellen Horsey and Claire Pretty, both final-year students on UCB's Bakery and Patisserie Technology degree course.
Further information on the industry gathering is available from UCB.